July 08, 2021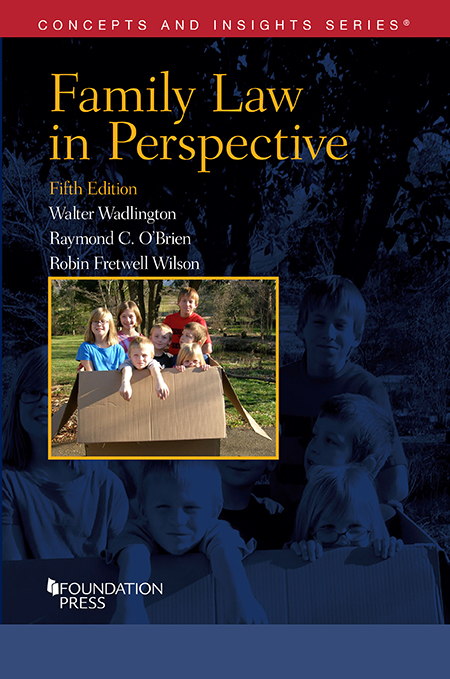 Foundation Press has announced that the fifth edition of Reverend Professor Emeritus Raymond C. O'Brien's book, Family Law in Perspective, will be published in September 2021. The book is part of the Concepts and Insight series published by Foundation Press and functions as both a survey and a synopsis of the law of the field of domestic relations. In the rapidly evolving area of family law, the book serves as a complement to Father O'Brien's casebook and statute book on issues pertaining to the family.
This latest edition has a cover photo of the late Professor Walter Wadlington's grandchildren. Professor Wadlington was the James Madison Professor of Law at the University of Virginia School of Law, the founding author of this book, and a mentor to Father O'Brien for many years.
To learn more about Family Law in Perspective, click here.