January 22, 2021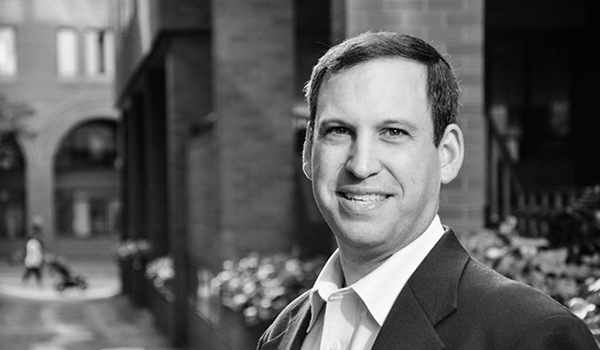 On January 22, 2021, Catholic Law faculty members met for the first faculty research series event of the new year. Hosted by Professor Cara H. Drinian, Director of Faculty research, this month's program featured the scholarship of Catholic Law Professor Mark Rienzi. Rienzi is nationally recognized for his work regarding religious liberty issues.
Rienzi presented his work-in-progress paper, Religion and Pluralism at the Supreme Court: Saying Goodbye to Gobitis, which explores "the old and the new" in reconciling majority politics and minority rights within a pluralistic society. Rienzi began by providing historical context by reviewing two Supreme Court cases—Minersville School District v. Gobitis (1940) and West Virginia Board of Education v. Barnette (1943). The cases, despite being decided within three years of each other, came to drastically different conclusions about how minority rights work under the United States Constitution. Barnette's overruling of Gobitis ultimately set the stage for the modern understanding of how the Supreme Court protects individual rights under the Constitution. Rienzi explained how the Barnette understanding of rights has not always controlled in religious liberty cases but has been dominant in the Court's religious liberty cases from 2012 onward. Those rulings have emphasized pluralism and the role of the Court in protecting minority rights rather than trusting the legislature to do so. As the presentation drew to a close, Rienzi addressed questions and comments from those in attendance.
The Faculty Research Series will be held monthly for the remainder of the year. Up next, Catholic Law Professor Sarah Duggin will present her work on February 19, 2021. Please check the News and Events page for additional information.