March 02, 2021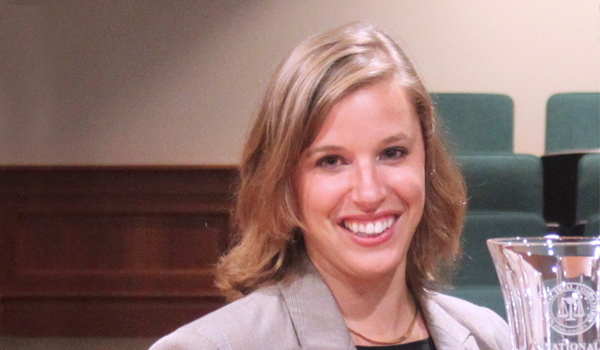 Each month, The Veterans Consortium (TVC) - Pro Bono Program recognizes one Volunteer Inspiring Pro Bono (VIP). In December, Catholic Law alumna Jennifer Brooker '20 was selected as the month's VIP. Brooker was recognized for her hard work writing screening memoranda for TVC's Case Evaluation and Litigation team.
Brooker is an 11-year United States Army veteran who served as a paralegal and Military Intelligence Officer. Following her service, Brooker worked as a paralegal specialist in the Civil Trial Section - Western Region Tax Division of the Department of Justice. While a student at Catholic Law, Brooker worked at the Veterans Advocacy and Estate Planning Clinic. Brooker is currently an associate at Venable, LLP in commercial litigation.
Click here to read the full press release.