February 25, 2021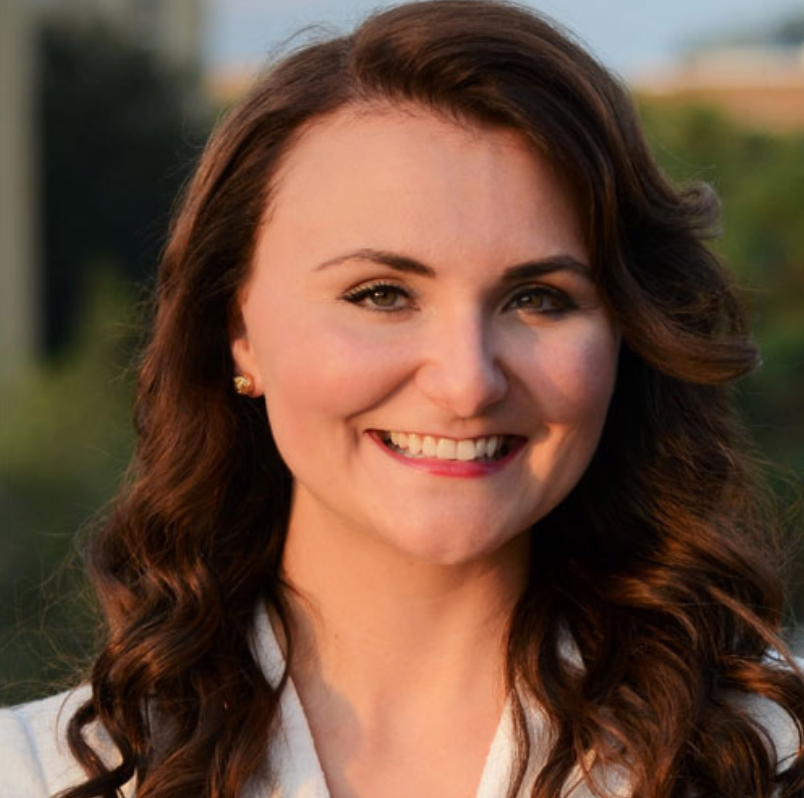 "I remember reading a bunch of books about all the different careers you could go into with a law degree and I think so many people assume, 'Oh I need to do something in a law firm or in a judicial position.' But there are so many amazing opportunities, especially in D.C., in the policy space." For Distinguished Recent Alumni Award recipient Jennifer Pierotti Lim '10 going to law school was never about getting the "right job" and taking the "right path" to get there. It was about pursuing her passions and finding the "right fit" for her; putting her JD to use in a less traditional way.
Having attended the Center for Leadership, Government, and Global Economics—a magnet school in Richmond, Virginia—Lim knew from the time she was in high school that she wanted to be a lobbyist. With her direction determined, Lim thought, "the best way to achieve that was to head to law school." And so, she set about making that dream a reality. Lim attended the University of Mary Washington where she created her own major in Public Policy and graduated in three years. After that, it was off to law school. "I knew I wanted to be in D.C., obviously, that would be the most helpful if you wanted to be a lobbyist or work in politics. I visited with my dad and I just loved D.C. It wasn't too far away from Richmond and I loved the campus when I visited Catholic. It felt much more like the campus experience I wanted, with so many opportunities to get involved."
Catholic Law was right where Lim wanted to be, but it wasn't always easy for her. Lim shared, "It was very hard for me when I started because I had just turned 21. I don't think it is always the best idea to go straight from undergrad. I think when you do that, you treat law school like school, and I think it should be treated more like a job. That kind of threw me off course a little bit, that adjustment." As she worked to adjust to the new expectations, she found that members of the faculty, beyond being experts in their fields, were a helpful source of support. "I probably would have dropped out of law school at some point if Professor Everhart, my legal research professor, hadn't listened to me complain. She was just so warm. I can't say I did really well in her class, but she was just such an amazing mentor and gave me some great advice about how to deal with the first year of law school and some of the struggles that happen when you're trying to go through all of the required legal classes."
As Lim settled into the Law School, she continued to work towards her goal of becoming a lobbyist. Part of that process was determining which special interest area was for her. It was through the breadth of course offerings at Catholic that Lim found her place in healthcare law and policy. "I knew I wanted to be a lobbyist, but I didn't really have a specific policy area that I was wedded to. At Catholic Law, there's such a great breadth of health law classes, I was able to take everything from bioethics to Medicare and Medicaid policy." Lim also took advantage of other opportunities to immerse herself in health law. She got onto and was published in Catholic Law's Health Law Journal and capitalized on the school's proximity to Capitol Hill to pursue internships. Lim explained, "All the internships I took were healthcare-related. It was right when [Affordable Care Act] reform was happening, so the three amazing internships and fellowships during my time at Catholic, combined with all of the great classes at the Law School, helped me get my start."
Much of Lim's early career was spent as Director of Health Policy at the United States Chamber of Commerce, but since 2016 she has been on a whole new path. Lim is the Founder and Executive Director of Republican Women for Progress. The non-profit organization and Super-PAC have pushed Lim professionally as she helps other women pursue their political aspirations. "I have a very unique job right now. I never wanted to be my own boss or found an organization, but here we are. It's good to get out of your comfort zone." Lim continued, explaining the ways in which Republican Women for Progress helps women to claim space in politics, "We have 'Republican' in our name, but we are speaking out against what most Republicans are doing right now. It's fulfilling because I get to work with the best women in the world; not only my co-founders, but we get to work one-on-one with women running for office at every level and go through the struggle with them. We're charting a new path for Republican women since Republican women are probably about 40 years behind Democratic women in terms of being able to get elected effectively. So, it's exciting because we are doing all this work that hasn't been done before and telling stories that haven't been told before."
Of course, the position has come with its own set of unique challenges. In 2016, the group was founded as Republican Women for Hillary which brought with it a high level of political fervor. Lim found herself with a lot more visibility—she spoke at the 2016 Democratic National Convention and regularly appeared on the news. "Being exposed at that level is nothing that I had planned on. So, you have to have tough skin while being a lobbyist, you have to be ready for that. And it's hard because you are trying to work against a system that doesn't work for the women that you're trying to represent. There are many roadblocks in place that we have to tackle every day."
In tackling the hard work, Lim reflected on the idea of work/life balance. "I'm a big believer that you can do everything, just not all at once." Lim highlighted the importance of having a support system and surrounding yourself with people who are on the same page as you. Lim counts herself as lucky to have a team that supports that mentality. Lim described the team, "We are all on the same page. When we are all in our different seasons of life, each of us can pick up the slack. It's also critical to ask for help when you need it." Lim admitted to not always following her own advice in asking for help, but it is something she continues to work on.
When asked if she had any advice to share with the next generation of lawyers and law students, she had this to say, "I think most importantly, having a law degree from a D.C. law school gives you access that I don't think any other degree gives you. With that legal background, being a lawyer is just the start." In recognizing the new difficulties in the job market brought about by the pandemic, Lim shared, "I think it's a good reminder to be flexible." She continued, "My first job right out of law school, I was an associate at a legal recruiting firm and while that wasn't my intended career path, I learned so much about the legal profession and the different areas of law you can practice in. So, students graduating right now, it's a great time to follow your dream legal career as opposed to feeling like you have to get into one of the top five percent of law firms, or try to get that coveted clerkship."