February 25, 2021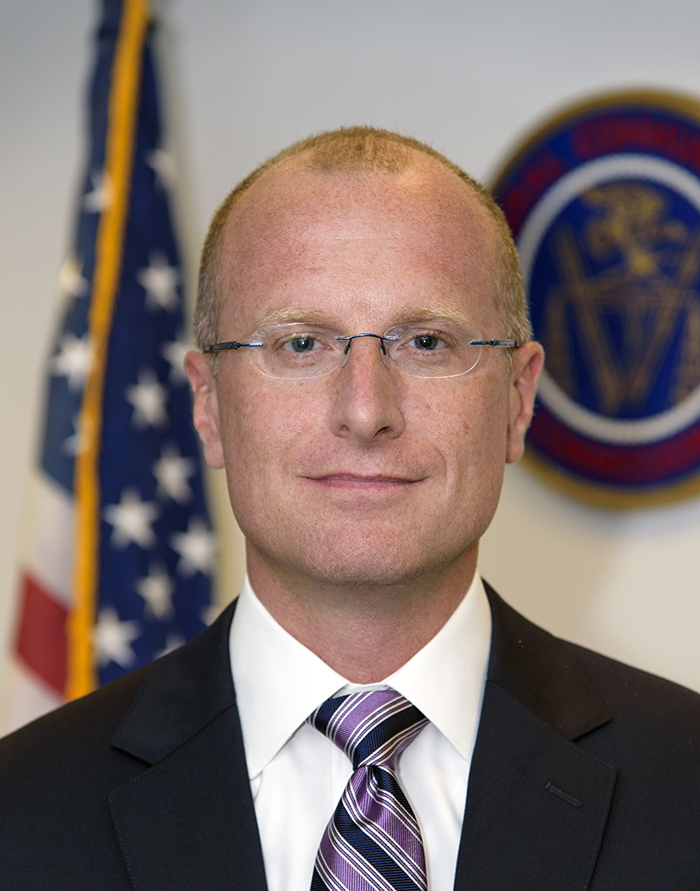 "When opportunity knocks, most people don't have their bags packed." This is the advice Commissioner Brendan T. Carr '05 heard during his time in law school, from then-Federal Communications Commission (FCC) Chairman Michael Powell. These words have shaped Carr's career, and it is the advice he often shares with law students and young lawyers today. For Carr, who's held a number of positions in both the public and private sectors—including his current role as a commissioner at the FCC—change can be daunting. "Every time I had the chance to move into a new role, I could come up with a number of reasons why it was not the exact right time to make a change. It was always tempting to just stay put—it was comfortable, I knew the people, I could do the work." However, Carr's willingness to leave his comfort zone has provided him with a stream of wonderful opportunities throughout his career.
Following college at Georgetown University and a year working as a paralegal in a Washington, D.C., firm, Carr was ready for law school. With a balanced mix of classroom and practical learning experiences and "professors and curriculum geared towards helping students find work immediately," Catholic Law was the right fit for Carr. As his years in the telecommunications industry alludes to, Catholic Law's Communications Law Institute [now the Law and Technology Institute (LTI)] was also an important factory in Carr's decision to attend law school at Catholic Law. "The Institute has a strong alumni network and graduating from the Institute always provides students with a leg up when they are looking for a job." These connections were particularly helpful for Carr in gaining practical experience.
During law school, Carr had the opportunity to intern for the FCC's Enforcement Bureau and for FCC Commissioner and Catholic Law alumna Kathleen Abernathy '83. The internship was a fun experience that also offered insight into the FCC. Now, 15 years later, Carr's office at the Commission "is the same one that Commissioner Abernathy worked in. So, every day that I enter the office, I walk past the intern desks where I sat during law school. It always serves as a fun reminder that life and your career will take all sorts of twists and turns." Carr's time at Catholic Law also fostered another very important relationship in his life—his relationship with his wife, Machalagh. Both were in the same class and found themselves on opposite sides of a case in Professor Antonio Perez's Conflicts of Law class. Carr may have lost the debate, but it all turned out well for their relationship.
After graduating from Catholic Law, Carr spent time in "Big Law" and then clerked on the Fourth Circuit before returning to the law firm. All the while, he gained experience on telecoms related issues before applying for a job back at the FCC. In 2012, Carr entered the FCC as a line attorney for the FCC's Office of General Counsel and then had the opportunity to work for a Commissioner before being appointed to serve as the General Counsel of the FCC in 2017. Later that same year, Carr was nominated by the President to serve as one of the Commissioners and the Senate confirmed Carr in August of 2017.
Since becoming a Commissioner, the FCC has played a key role in extending Internet infrastructure—facing unprecedented challenges in light of the pandemic. "With COVID-19, a high-speed Internet connection has never been more important. As lockdowns and shutdowns spread across the country, Americans moved their lives onto the internet in an instant." He continued, "It was never a forgone conclusion that America's Internet infrastructure would hold up under the sudden spike of online traffic. But the policies we have been putting in place over the past few years paid off, and America's telecoms networks performed exceptionally well during the pandemic."
In reflecting on his career Carr finished with one last piece of advice. "People used to say that you should land a really good job right out of law school and then stay there for decades. That's no longer the case. Today, when you land a job, you should focus on doing really good work and then leave. Work with new people; work in different environments; expand your network and skill set through a diversity of work experiences." Carr has moved around throughout his career, chasing those new and different work experiences. It is those experiences that have provided him a solid foundation on which to build his career—he hopes that others can do the same.