February 18, 2021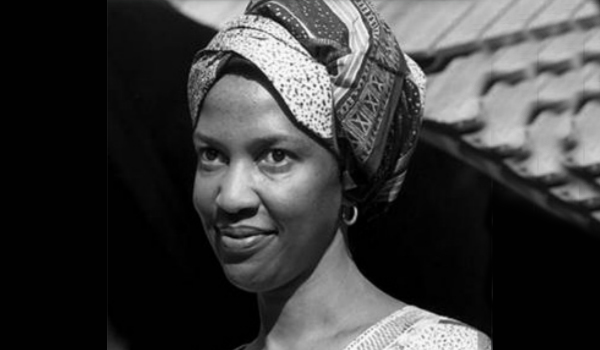 On the evening of February 16, members of the Catholic Law community joined together for a virtual presentation about the Sister Thea Bowman Committee. Newly formed by The Catholic University of America, the Sister Thea Bowman Committee is named for Sister Thea, the first Black member of the Franciscan Sisters of Perpetual Adoration, and an alumna of Catholic University (M.A., 1969; Ph.D., 1972), and was formed with the aim of addressing racism within the community, and to build up a truly Christian culture on campus.
After words of welcome from Dean Stephen C. Payne, Shani Butts '03, Assistant Dean for Admissions and Diversity Officer Chair of the Diversity and Inclusion Advisory Council, introduced the program's panelists. Catholic Law Alumni Council member Carl "CJ" Hobbs '16 acted as moderator while Professor Regina Jefferson and second-year law student Jada Haughton spoke as representatives of the Committee.
As Chair of the Sister Thea Bowman Committee, Professor Jefferson outlined the factors that led to the formation of the Committee—citing a 2018 pastoral letter against racism United States Conference of Catholic Bishops; several murders that occurred in the spring of 2020, and the social turmoil that followed; and the University's mission to be more active in addressing issues of racial injustice on campus. Professor Jefferson also explained the structure of the 30 person committee; the goals of the Committee, and expected timeline for reaching those goals; and the challenges the Committee has faced so far. Haughton then spoke about the Committee from the student representative perspective noting the impact the Committee can have in allowing the University community to have an honest discourse about the experiences of all its stakeholders. While Haughton also recognized challenges, she noted how excited she is for the conversations the Committee is already having. Both Jefferson and Haughton encouraged others in the community to be more reflective, aware, and inclusive and also to get involved.
To learn more about the Sister Thea Bowman Committee, click here. Or reach out to the Committee by emailing bowman-alumni@cua.edu.