November 15, 2021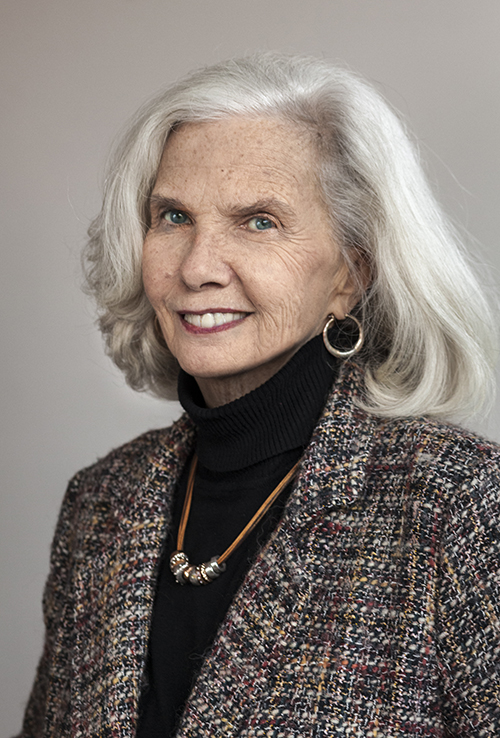 On Saturday, November 13, 2021, family, friends, and members of the Catholic Law community gathered to honor the life and legacy of Joan Sheehan Vorrasi, Director of Student Life & Special Events, who passed away November 3, 2021. Beginning at 11 o'clock in the morning, family, friends, and colleagues gathered at St. Vincent de Paul Chapel on the Catholic University campus for the Mass of Christian Burial.
Immediately following the Mass, a program and reception were held at the Law School in the William J. Byron S.J. Auditorium and the Louise H. Keelty and James Keelty, Jr. Atrium. Welcoming remarks were made by Katherine G. Crowley, Associate Dean for Student Affairs and Dean of Students. Dean Crowley spoke for herself and the entire Law School community when she said, "Many of us, myself included, wouldn't be where we are today without Joan's mentorship, advocacy, and drive to expect the best. She was truly a force of nature, and someone who will be missed." She also spoke on behalf of Dean Stephen C. Payne (in absentia). Dean Paynes's comments which were directed to Vorrasi's two children, Michael and Kelly, reflected on her strength of character and concluded, "I don't know what we are going to do without her. I could not have been more pleased to work with such an outstanding person."
Additionally, several members of the Catholic Law community were invited to pay tribute to Vorrasi including John Garvey, President of The Catholic University of America; The Honorable Richard Jordan '77, Montgomery County Circuit Court Judge; Frank Persico, Retired Vice President for University Relations; Mary Card-Mina '96, Supervisory Attorney at the U.S. Department of Health and Human Services (HHS); and Lucia A. Silecchia, Catholic Law Professor of Law and Assistant Director, Summer Law Program in Rome, Italy.
In his remembrance of Vorrasi, President Garvey thought back on the Cardinal Medal for Fortitude that the University awarded to Vorrasi in 2011. He reflected on how over the last decade she showed time and again why she was chosen as a model of fortitude for Catholic University students to follow. President Garvey concluded, "Joan took care of everyone without inviting attention to herself. I think she was able to bring joy into all our lives because she was lit like that from the inside, even when darkness was gathering around her."
Judge Jordan, a long-time friend of Vorrasi's, shared that if he only had five seconds to describe her he would say, "She was a wonderful woman. Strong. A fighter. One of the best people I've ever known." He then remembered the role she played in the lives of others and the life of the Law School. Persico, who previously worked at Catholic Law, noted that Vorrasi was "a colleague, a friend, a confidant, and yes, a mom to us all." Card-Mina focused on Joan's work as a leader in the community, "a lamplighter," and the ways in which all can honor her memory. Silecchia spoke last about the impact Vorrasi had on everyone on both special and ordinary days. "It was with kindness such as this, done on ordinary days, that Joan made this building a home and this community a family." You may view a recording of the program below.
Many have shared their memories and lent their voices in paying tribute to Joan and her extraordinary commitment to the Law School community. These tributes will be shared with Vorrasi's family and others can be submitted here. Condolences for the family may also be sent to the Law School care of Katherine Crowley at 3600 John McCormack Road, NE, Suite 343, Washington, D.C. 20064.
As a tribute to Vorrasi's countless contributions to Catholic Law, Dean Payne is proud to announce the renaming of her third-floor office space to the Joan Sheehan Vorrasi Student Life and Special Events Suite. A meaningful way to honor her memory and to support the renaming effort is by making a gift to the Law School's current-use scholarship fund.