September 17, 2021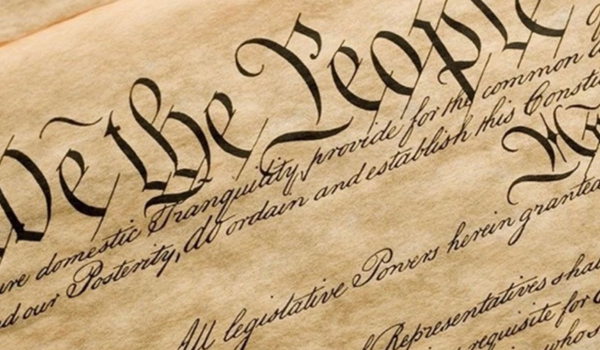 On September 16, 2021, the Catholic Law and The Catholic University of America communities celebrated Constitution Day by hosting an interdisciplinary discussion entitled, "Why the Constitution Still Matters," with Sarah H. Duggin, Professor of Law; Matthew Green, Department Chair & Professor of Politics; and Stephen A. West, Associate Professor of History.
Professor Green, who teaches a variety of courses in American politics focusing on political institutions, state and local politics, federalism, and methodology, welcomed the group before introducing Professor Duggin and Professor West. Professor Duggin has expertise in constitutional law and Professor West focuses on American Civil War, Reconstruction, and Southern U.S. History. The discussion looked at why the constitution still matters from each of these academic perspectives.
Professor Duggin began with a few fun facts about the constitution to give a bit of context to the document. She also noted serious flaws in the 1787 constitution (including permitting the treatment of human beings as property and the disenfranchisement of women) before turning to discuss different approaches to interpreting the constitution, and the importance of constitutional literacy because we all interpret the constitution in various ways. Professor West then reflected from the historical perspective, focusing his comments particularly on what the public thinks of the constitution and how politicians use it. Professor Green's comments centered primarily on political norms and their importance in our constitutional democracy. He particularly noted that norms play an important role in filling in gaps, helping competing institutions work together, and complementing existing rules. He then used the events on January 6, 2021, to illustrate the ways in which our democracy relies on these norms.
As the program drew to an end, Professor Green opened the floor for questions from the audience.