August 11, 2021
Founded in 1950, the Catholic University Law Review is the Columbus School of Law's oldest legal journal. The student-run scholarly journal examines problems of current legal concern and publishes articles submitted by legal scholars and practitioners on a quarterly basis. At the helm for Volume 71 are fourth-year evening students Rebekah Green, Editor-in-Chief, and Lauren Irish, Executive Editor. The duo represents the first time that two evening students will lead the journal.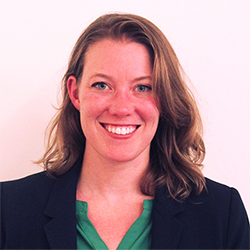 Irish shared, "I am excited and honored to be a part of the first Law Review Editor-in-Chief and Executive Editor team to be composed of evening students." She continued, "When deciding which law school to attend, I found that multiple admissions offices either ignore the evening program entirely or caveat all opportunities with 'most evening students don't have time for things like journals.' The fact that CUA has not one but two evening students leading the Law Review is a testament to the administration's support of the evening student program and the reality that you have time for the things you make a priority."
Though both have busy schedules—with work, class, and, in Irish's case, a one-year-old—each also felt the importance of engaging fully with the Catholic Law community, which included joining Law Review. As evening students, time management has become a crucial part of balancing each of their priorities. Green explained, "It's all about making a schedule, keeping to it, and being flexible when you need to be. As an evening student, I've had to manage working full-time and going to school part-time. I think once you figure out how to balance those two things, other activities fit in easily. After two years, I knew what my schedule was like and how to shift things around to make room for Law Review." Green admitted that her new role as Editor-in-Chief will require more time, but she remains confident in her ability to balance multiple schedules.
On the topic of time management, Irish borrows from a director of the defense agency at which she works. She shared, "A senior leader at the organization I work for once shared that, when it comes to time management, balance is like a symphony—different instruments are important at different times. That advice really resonated with me." She added, "The reality is when you have a lot of balls in the air, you have to decide which balls are glass and which are plastic. You have to figure out which ones can bounce if dropped."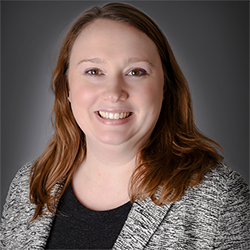 When asked whether they had any advice for other evening students considering participating in Law Review, each had wisdom to share. Green's approach was grounded in setting realistic expectations. "Before I got involved in any student activities, I reached out to someone who participated in that activity. I asked about the time commitment, if any evening students ever participated, and how they did it. I think it helps to get all the facts on the front end, so you know exactly what is expected and whether it will fit in your schedule. I never wanted to commit to something if I couldn't follow through." Irish suggested thinking about one's future. She said, "Think about where you want to be and find ways to get involved that help you get there. I got involved in Law Review because I wanted to be competitive for law firms post-graduation but had absolutely no professional legal experience. Law Review was a 'check-in-the-box' that I knew would help make me more marketable."
With the school year about to begin, Green and Irish are looking forward to the upcoming volume of Law Review. Irish noted, "One great thing about Law Review is there is a little something for everyone. We have articles on everything from discussing the taxation of long-term employment to the importance of local knowledge when dealing with property issues to the need to reverse the over-legalization of honor codes." Green also joined in, saying, "We are so excited about our upcoming volume. We selected articles about various legal topics, including a couple of articles about the effect of COVID-19 on First Amendment claims." They are also looking forward to the Annual Law Review Symposium in Spring 2022. Green concluded, "I am honored to have the opportunity to lead this organization. We have been blessed with a fantastic Board of Editors this year and a great group of Staff Editors. I'm excited to see what we can accomplish and am incredibly grateful to the Volume 70 Board for giving evening students a chance to lead this prestigious organization."