September 13, 2021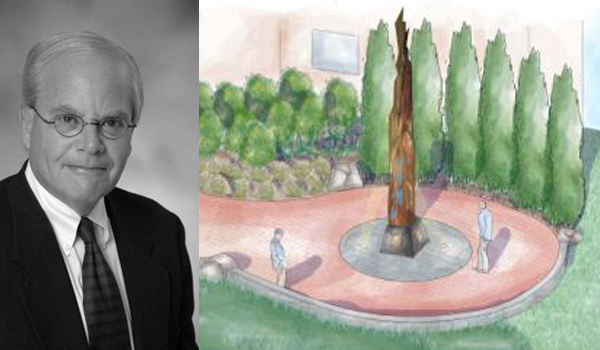 The Kensington Volunteer Fire Department (KVFD) in Kensington, Maryland, hosted a 20th Anniversary 9-11 Memorial Ceremony at KVFD Station 5's 9-11 Memorial Park. Catholic Law Adjunct Faculty and KVFD member Steven Semler was Chairman of the event and Catholic Law third-year student Timothy Manion delivered a stirring rendition of the National Anthem.
KVFD 9-11 Memorial Park was designed to memorialize the lives lost on September 11, 2001. KVFD was awarded an artifact medal from the World Trade Centers (a 16-foot piece of girder from the point of impact of the 93rd floor of the North Tower) by the "9-11 Families' Association." The department also received a piece of damaged limestone from the facade of the Pentagon; awarded by the Department of Defense in recognition of KVFD's response to the Pentagon on 9-11. Both artifacts are central to the memorial.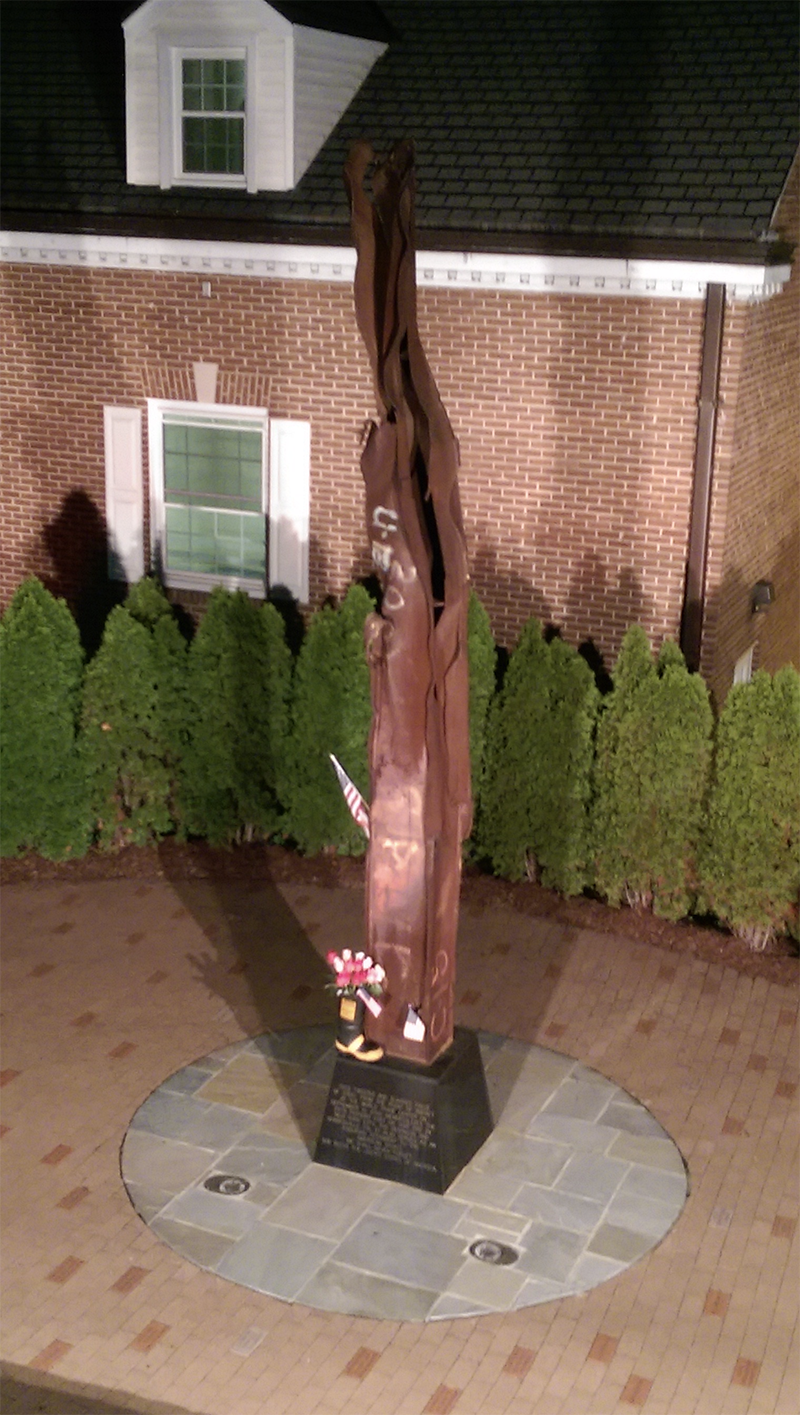 The ceremony began at 11 a.m. on Saturday, September 11, 2021. Speakers included U.S. Senator Chris Van Hollen, Jeremy Dash (former CIA Chief of Staff), and several other officials. The ceremony was held outdoors and was open to the public. Light refreshments were served at the conclusion of the event.
KVFD was incorporated in 1925 and now has roughly 200 members serving the department. Semler joined KVFD as a state-certified EMT in 1996 and served two, two-year terms as KVFD President. After 20 years he stopped "riding status" and now serves as an administrative member of the department. He is an elected Chairman of the peer-review member-discipline Trial Board, Chairman of the KVFD Investment Advisory Committee, Chairman of the 9-11 20th Anniversary Ceremony, and informal volunteer legal advisor to the Board of Directors. As an adjunct faculty member, Semler teaches two upper-class legal drafting seminars: Dispositive Motion Litigation and Litigation Drafting—typically in alternating semesters.