July 22, 2021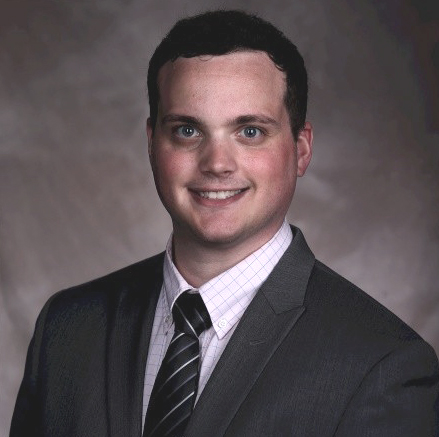 Catholic Law rising second-year student David Kendall has been accepted to The Veterans Consortium (TVC) David Isbell Summer Internship Project.
The 10-week internship provides those selected with an opportunity to work in appellate law and veterans benefits. It is a wonderful opportunity to introduce law students from across the country to the federal Veterans Pro Bono Program and gain firsthand experience in serving veterans. Kendall was one of 70 applicants to apply to the program this year. The David Isbell Internship usually has only two interns per summer, but due to the number of high-quality applicants this year, four were selected.
Over the course of the summer, Kendall will hold several responsibilities including drafting legal memoranda/"Screening Memorandums" that identify potential arguments for cases heading to the Court of Appeals for Veterans Claims (CAVC) to be placed with a network of pro bono attorneys, assisting with TVC's Discharge Upgrade Program and conducting intake assessments, and working with a network of DMV attorneys in TVC's Advice and Referral Clinic at DC's VA Medical Center remotely. Kendall will also have the opportunity to make an appearance at the CAVC under the supervision of a barred CAVC attorney and will work on a case from start to resolution.
About this opportunity, Kendall shared, "I started my career at a Veterans benefits-focused public interest firm in 2014 and became an accredited VA Claims Agent in 2018. I found it extremely rewarding. It made sense to me after finishing my 1L year to return to this area of law and work with a team of attorneys who advocate for Veterans and their families. TVC has the brightest and most dedicated VA practitioners in the country. It's been a great experience thus far, and I hope to continue working with this great organization after my internship concludes."