July 29, 2021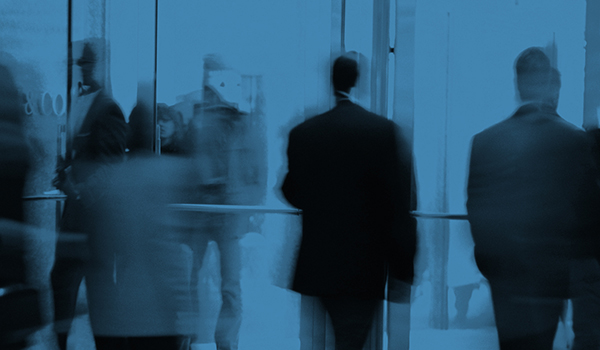 Human rights violations pose critical legal, moral, and ethical issues with respect to global supply chains. While these problems are not new, the world's attention is increasingly focusing on holding businesses accountable for helping to alleviate the plight of men, women, and children caught in the web of human rights violations that too often permeate global supply chains. The Catholic University of America Columbus School of Law's Compliance, Investigations & Corporate Responsibility (CICR) Program, in alignment with the Law School's mission, works to understand and provide its students with the skills necessary to combat these issues in the expanding field of human rights compliance.
Over the course of the 2020-2021 academic year, CICR hosted a series of webinars regarding key topics in human rights and the impact of COVID-19. The series offered an overview of the pandemic's effect on human rights issues in global supply chains, explored supply chain issues that impact small businesses, and then zoomed out to look at how global corporations are dealing with human rights issues.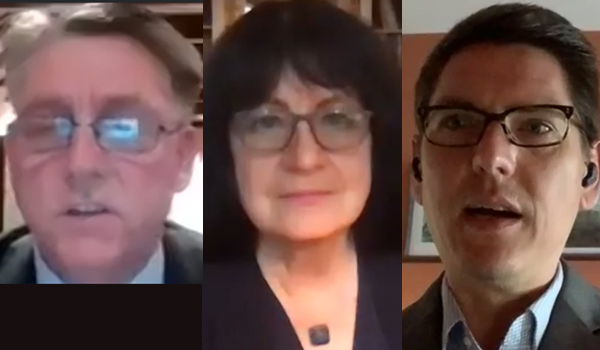 To begin the series, The Honorable Kevin Hyland, O.B.E., and John Durkalski '08 led a program entitled "Business Accountability for Human Rights: the Impact of the COVID-19 Pandemic." Hyland is a globally recognized expert on modern-day slavery and forced labor with 30 years of experience in law enforcement. Hyland was the United Kingdom's first Independent Anti-slavery Commissioner and currently chairs the Institute of Human Rights and Business Responsible Recruitment Group; he is a member of the Council of Europe's Group of Experts on Action Against Trafficking in Human Beings; and he is the chief advisor to the Santa Marta Group. Durkalski is a Partner at Butsavage & Durkalski, P.C., and provides general counsel legal services to unions, nonprofit organizations, and political action committees. Their discussion offered an overview of human rights issues in global supply chains with a particular focus on how these issues have been exacerbated by the pandemic.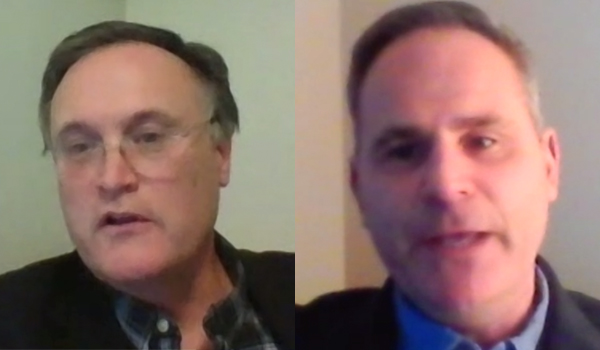 The second program, "Business Accountability for Human Rights: Social Responsibility & Small Business," focused its attention particularly on human rights efforts and support for small businesses. Professor Sarah Duggin and Catholic Law alumnus Daniel T. Kane '15, whose new firm, The Law Office of Daniel T. Kane PLLC, provides greater access to counsel for startups and small businesses in New York State and across the country, moderated an insightful conversation between Chris Pilkerton '99, former Senior White House Policy Advisor and Executive Director of the White House Opportunity Now Initiative, and Dr. Shawn MacDonald, CEO of Verité.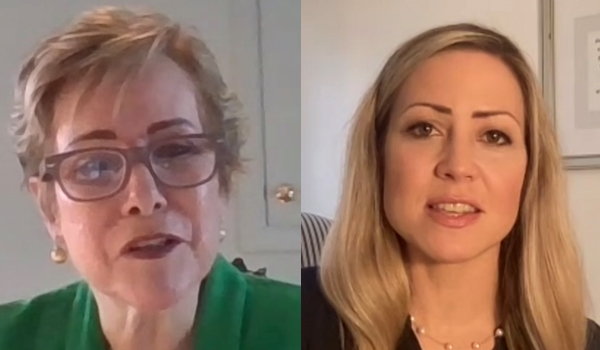 For the final webinar of the series, attendees heard from Tara K. Giunta '86, Partner and Vice-Chair of Investigations and White-Collar Defense Practice at Paul Hastings LLP, and Heather C. Fischer, Special Liaison for Global Strategy, Anti-Human Trafficking, and Exploitation at The Knoble. The program, "Business Accountability for Human Rights: What Companies Are Doing to Address Human Rights Violations," shifted away from small businesses to discuss the response of larger companies, particularly global corporations, to human rights issues. Giunta and Fischer discussed the opacity and multiple layers of global supply chains and the resulting difficulty of addressing human rights issues. On a positive note, they highlighted the impact that consumers and other stakeholders can have in effecting change.
Business accountability—the role businesses need to play and how to hold them accountable—is at the forefront of social conscience. The web series opened conversations on these critically important topics and laid the foundation for Catholic Law's upcoming Conference on Business Accountability for Human Rights: Addressing Human Rights Issues in Global Supply Chains.
Set to be held in person on Catholic Law's campus April 7-8, 2022, the conference is designed to be the first in a series of conferences bringing together scholars, lawyers, business people, government, NGOs, and members of the faith community to focus on addressing human rights issues in global supply chains from the perspective of human rights compliance. The Law School and the CICR Program are working on the conference in collaboration with Paul Hastings LLP. The inaugural event will focus particularly on labor exploitation, including modern-day slavery, human trafficking, child labor, wage theft, and other forms of exploitation in global supply chains.
Catholic Law and CICR are excited to welcome the Honorable Kevin Hyland, O.B.E., back to campus to deliver the conference's Keynote Address. The conference will also include panel discussions, breakout sessions, and a student writing competition, before concluding with closing remarks from Dr. Peter Ajak, founder of the Juba-based Center for Strategic Analyses and Research, chair of the South Sudan Young Leaders Forum, and senior advisor to the International Growth Centre.
Confirmed speakers for the conference include:
• Heather Fischer (Thomsen Reuters/The Knoble)
• Tara Giunta (Paul Hastings)
• Duncan Jebson (Liberty Shared)
• Mary Graw Leary (The Catholic University of America)
• Shawn MacDonald (Verité)
• John Cotton Richmond (Denton/Former Ambassador)
• Rev. David Schilling (Interfaith Center for Corporate Responsibility)
• Ali Ussery (Community organizer on human rights issues)
• Martina Vandenburg (Human Trafficking Legal Center)
The CICR looks forward to welcoming guests to campus this October. To learn more about the Conference on Business Accountability for Human Rights: Addressing Human Rights Issues in Global Supply Chains, click here.