June 28, 2021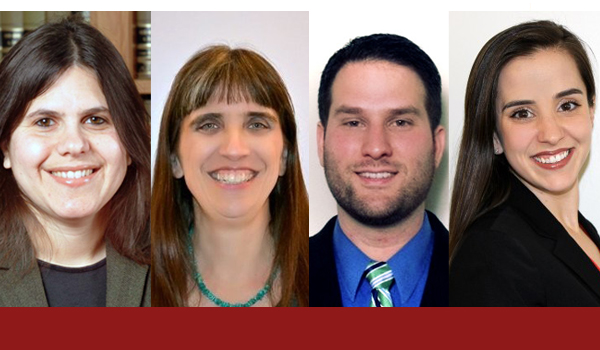 On the evening of June 24, 2021, the Catholic Law community joined together for the first virtual event of the 2021 Summer Discussion Series. The series is a continuation of last summer's Covid-19 & the Law Series which was an exciting way for the community to connect in the midst of the pandemic. As Cara H. Drinan, Professor of Law and Director of Faculty Research, noted during her welcoming remarks, "Faculty at the Law School realized that this was a unique opportunity for faculty and alumni to connect about rapidly evolving areas of the law."
For the evening's discussion, "Recent Changes in Immigration Policy - Impact on the Border and Beyond," Stacy Brustin, Professor of Law and Director of the Immigrant and Refugee Advocacy Clinic (IRAC), was joined by three alumni speakers—Kathryn Doan '91, Executive Director of Capital Area Immigrants Rights Coalition (CAIR Coalition); Joseph Kano '13, Staff Attorney for Catholic Charities Legal Services, Archdiocese of Miami, Inc.; and Madeline Taylor Diaz '13, Supervising Attorney/Manager of Detained Children's Program for Ayuda.
The panelists focused their remarks on the impact of the shifts and changes in immigration policy that have particularly impacted the immigrant clients that each of them serves. Their comments highlighted the immense complexity of immigration law, the complications that have arisen from recent changes, and the challenges the system still faces. As the program drew to its conclusion, panelists took questions from the audience.
You can view a recording of the program below.