July 28, 2021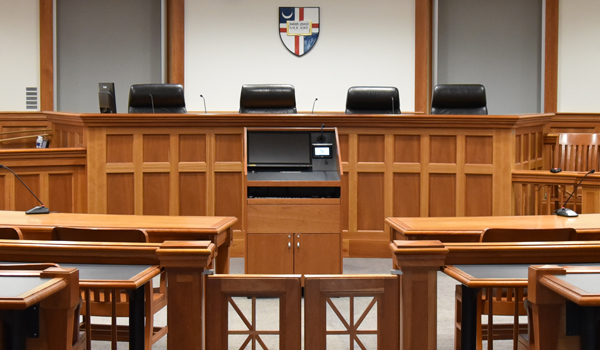 Catholic Law is eager to introduce its new D.C. Modern Prosecution Program. This experiential clinical program is designed to introduce students to practices and trends in modern prosecution practice. As a partnership with the District of Columbia Office of Attorney General (OAG), the program will teach students how to be effective prosecutors by allowing students to work directly with OAG prosecutors in handling select juvenile and adult criminal cases pending in the District of Columbia Superior Court. Participating students will be certified to practice in Superior Court and will be assigned to specific cases for which they will be responsible to handle in conjunction with the lead prosecutors from beginning to the end of cases. Through pre-trial work, trial work, and a classroom component, students will acquire and develop basic pre-trial and trial lawyering skills essential to effective prosecution.
Additionally, students will be taught how to analyze cases through the lens of a modern prosecutor—learning about juvenile and adolescent brain development and its effect on delinquency, as well as alternatives to traditional prosecution, such as restorative justice and diversion. Through discussion with the course instructor and classroom guests, students will learn to think critically about how to reduce crime and positively impact the lives of the individuals connected to their cases.
In the fall of 2021, the course will be taught by Catholic Law alumnus Jullian Brevard '03. Brevard is an Assistant Attorney General (AAG) with the Office of the Attorney General for the District of Columbia. Brevard has been with the Attorney General's Office since January 2019 and is currently Chief of the Juvenile Section. In this role, he supervises other AAGs who prosecute minor respondents accused of committing felony and misdemeanor crimes in Washington, D.C. He also advises the Office of the Attorney General for the District of Columbia on how to effectively prosecute complex juvenile matters, conducts training on issues relating to juvenile prosecution, and institutes programming aimed at facilitating the theories of balanced and restorative justice.
Prior to working for the Attorney General's Office, Brevard was an Assistant State's Attorney (ASA) with the Cook County State's Attorney's Office in Chicago, Illinois, which he joined in 2003. He began his career as a law clerk in the Criminal Appeals Division and was promoted to ASA in 2004. As an ASA, he worked within the office's Juvenile Justice Bureau, Homicide/Sex Unit, Preliminary Hearing Division, Felony Review Division, Child Protection Division, and First Municipal Community Prosecution Division. In 2017, he was appointed to the position of Deputy Supervisor within the Cook County State's Attorney's Office's Juvenile Justice Bureau. Brevard is a founding member and immediate past president of the Washington, D.C., Chapter of the National Black Prosecutors Association, a past president of the Chicago Chapter of the National Black Prosecutors Association, and a member of the Juvenile Prosecutors Leadership Network.