March 06, 2021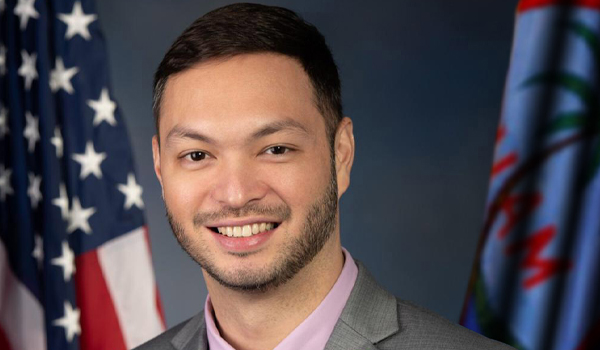 Thursday, March 4, 2021, the Catholic Law community came together for an enlightening, virtual conversation with Congressman Michael F.Q. San Nicolas. Co-hosted by the Law School's Asian Pacific American Law Students Association (APALSA), Black Law Students Association (BLSA), and Latin American Law Students Association (LALSA), the congressman discussed socioeconomic issues affecting Asian Americans and particularly his constituents in Guam.
Student leaders from Catholic Law's APALSA chapter led the event. Nikita Vasudevan (2L), President, and Nassim Ahmadi (2L), Vice President, welcomed the group and gave some background on Guam, the U.S. territory in Micronesia. Herman Pablo (1L), the 1L representative for APALSA, then introduced the guest speaker.
Rep. San Nicolas was eager for the program to be an open conversation rather than a presentation—making himself available to those in attendance. In a series of questions posed by Vasudevan and Ahmadi, Rep. San Nicolas provided perspective on economic challenges facing Guam, health and the Affordable Care Act, maximizing his availability to constituents, the restructuring of the United States Postal Service, policies to support veterans, and gave his thoughts on recent attacks on elderly Asian individuals in the U.S. Rep. San Nicolas also highlighted the importance of bringing the voices of U.S. territories to the table and ensuring that they are being served in the policies being made. As the event drew to a close, Rep. San Nicolas highlighted the importance of increasing public knowledge about the legislative process nationwide and shared some advice for students interested in the public sector or Congress.