March 03, 2021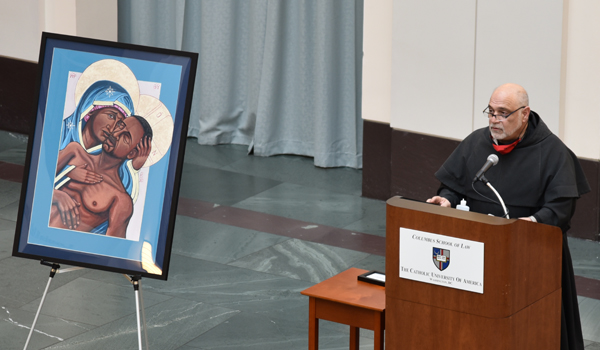 With the conclusion of Catholic Law's Black History Month program, which boasted an impressive list of events throughout the month of February, the Catholic Law community held an unveiling and blessing of a new icon for the Law School's Mary Mirror of Justice Chapel. The icon, Kelly Latimore's "Mama," was created following the death of George Floyd and is evocative of the Pieta—a mother mourning her son.
Dean Stephen Payne opened the program, reciting "Solidarity" by Maya Angelou and reminding all that "diversity is a divine gift we should cherish." Sister Ruth and Father Jude said a prayer, read from the book of Isaiah, and blessed the new icon with holy water. Professor Regina Jefferson led a call and response that called for the rejection of racism in both its active and passive forms. To conclude, Assistant Dean Shani Butts shared "I Dream a World" by Langston Hughes.
Below the photo is a recording of the event.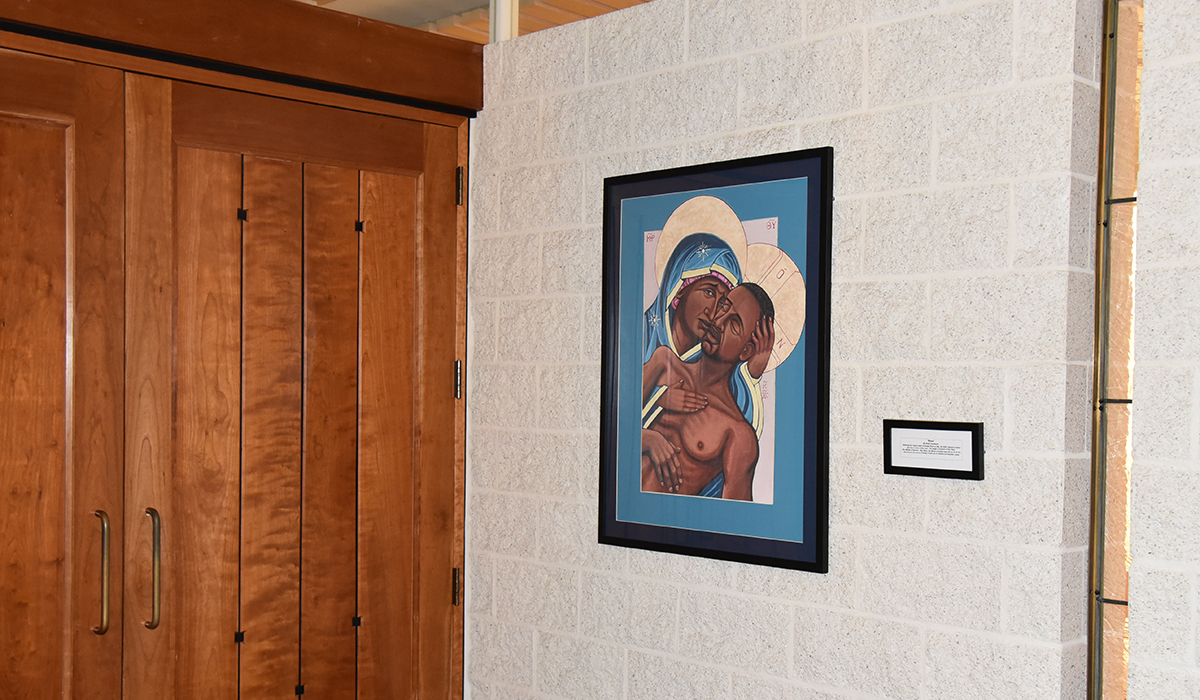 "Mama," shown hung outside the Mary Mirror of Justice Chapel located within the Columbus School of Law's building. 
The plaque reads: "Mama." Created by Kelly Latimore. Following the death of George Floyd on May 25, 2020, Latimore created this icon in June of that year. The image is evocative of the "Pieta," the mother of sorrows. May Mary, the mirror of justice, hear the cry of all who have known the sorrow of losing a loved one to violence and injustice.