January 28, 2021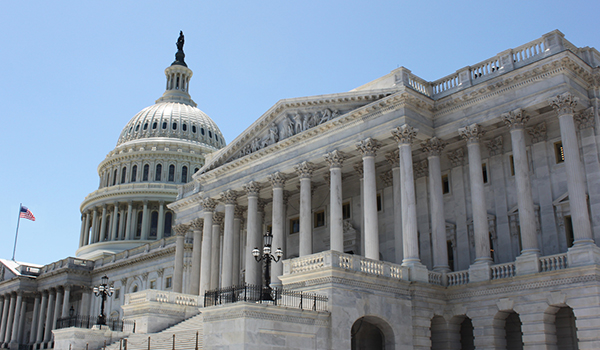 On January 25, 2021, students and faculty gathered virtually to discuss Hot Topics in the Law: Assessing Recent Events. The program aimed to provide a forum in which students and faculty from the Law School and the University's Department of Politics could digest the recent events at the Capitol on January 6. Katherine Crowley, Assistant Dean for Student Affairs & Dean of Students, welcomed the group remarking, "By engaging in this kind of dialogue we can make stronger arguments, we can think more critically about important issues, and we can also identify common ground and decency among one another." Dean Crowley then established group norms for the discussion and introduced the faculty panelists.
Catholic Law professors Sarah Duggin and Antonio Perez and Catholic University Politics professor Matthew Green acted as faculty panelists for the event, providing a contextual framework for discussing the unrest at the Capitol. Green began by looking at the events leading up to January 6 from a political perspective. Green emphasized the role party polarization and the increasing power of the Executive Branch both played in the January 6 events. Perez then spoke from the international law and the national security perspectives. Perez outlined the role of democracy in American foreign policy and specific legal obligations we hold as a country. He then shared some insight from a national security perspective, particularly how national security professionals might view what happened on January 6. Duggin concluded the presentation portion of the program by providing an overview of the second impeachment trial of former President Donald Trump as it continues to evolve. Looking at this impeachment as an outcome of the events of January 6, Duggin presented a brief timeline outlining the history of impeachment—including the basis for impeachment as provided by the Constitution—and logistics of impeachment proceedings. She also noted possible issues that might arise in the course of this impeachment trial.
Following the presentations of all three professors, the discussion was opened up to questions from those in attendance. Questions touched on a variety of topics including the role of political visibility in impeachment convictions, how a conviction of Trump might affect the political party system, and further discussion of how the events of January 6 might affect the United State's standing globally.