December 18, 2020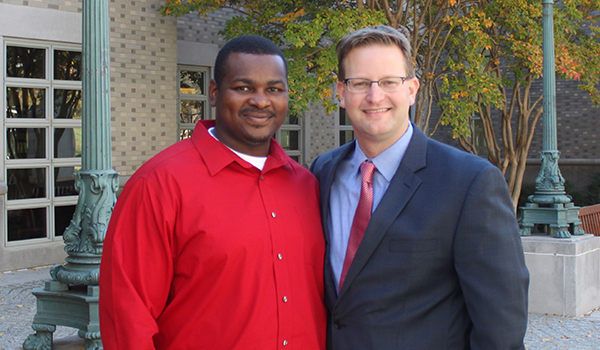 On December 18, 2020, it was ruled that Alfred Dewayne Brown will be awarded compensation for his wrongful imprisonment, five years after Catholic Law alumnus Brian Stolarz '98 helped to get him released. The Texas Supreme Court ruling indicated that the state was wrong to deny Brown payment after a lengthy legal battle over Brown's innocence.
Brown has been a friend and guest of the Catholic Law community since his work with Stolarz. On Family and Friends Day in the fall of 2019, Brown joined Stolarz on campus for his presentation, Innocent Going In and Innocent Coming Out, the Exoneration of Alfred Dewayne Brown, which detailed Stolarz's pro bono representation of Brown whose death penalty conviction was overturned. Brown, who was present for the presentation, spent 10 years on death row in Texas before being released. Stolarz's work to exonerate Brown was featured in the Netflix docuseries, The Innocence Files, which debuted in April of 2020.
Regarding the ruling, Stolarz shared, "Today is a great day for Dewayne, for justice and the rule of law. CUA Law has always been so supportive of Dewayne's case and he looks forward to being back on campus in the new year to tell his story of injustice, redemption, and grace."
To read more about Brown and the Texas Supreme Court ruling, click here.