November 30, 2020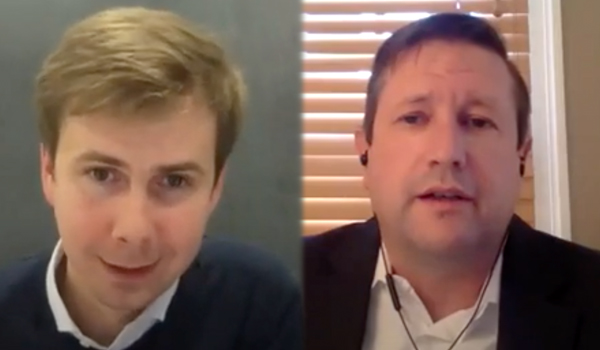 On November 24, 2020, Catholic Law and Jagiellonian University in Kraków, Poland joined together for another event in the Contemporary Challenges in American & Global Law webinar series. The focus of this program was "The Cloud—A New Legal Frontier." the event was moderated by Professor Emerita Leah Wortham, director of the American Law Program and the LL.M. program in which Catholic University has partnered with Jagiellonian University for many years. The organizers of the event were proud to have two Catholic Law alumni as presenter and commentator for the session. Wojciech Jarosinski (LL.M. 2011), a partner at Maruta Wachta, began the discussion from the Polish perspective, and comments were made by Paul Nagle '99, Director of International Government Relations for Alibaba.
Jarosinski utilized his extensive experience in litigation, negotiations, and legal support in the IT sector to explore the Cloud's influence in modern business and law. To begin, Jarosinski asked the group to go back in time to the turn of the 21st Century and the infancy of cloud data storage. By illustrating the problems created by server capacity, Jarosinski was able to introduce migration from physical servers to the Cloud as well as consideration of infrastructure and service. While traditional contract and IP law can be used when setting up Cloud services, the challenge really begins with data regulation—creating a new legal frontier. Nagle's work focuses on the Cloud from more of a macro level of public policy. In his comments, he utilized his expertise to speak to how the United States is working to regulate the Cloud. Nagle highlighted the U.S. application of standards development and anti-trust law as additional tools for protecting user data in the cloud.
Jarosinski and Nagle took the time to answer questions posed by attendees. Questions touched upon the European Union's use of General Data Protection Regulation (GDPR), policy and legal changes on the horizon for the Cloud, implications for corporate compliance due to differences in approaches to data privacy across jurisdictions, as well as several other questions regarding the regulation of data protection and privacy. Both Jarosinski and Nagle concluded with final comments on the importance of diversified knowledge and skills in a successful law career.
To learn more about upcoming webinars, click here.
You can view a recording of the webinar below.