November 06, 2020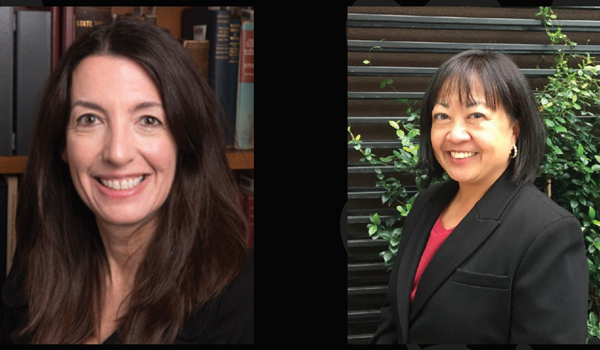 On Friday, November 6, Catholic Law Asian Pacific American Law Students Association (APALSA), Black Law Students Association (BLSA), and Women's Law Caucus (WLC) jointly presented a program on COVID Impact on Minority Businesses and Anti-Asian Hate. The virtual event was also part of the DMV APALSAs Coalition which is a collaboration between APALSA student groups from eight schools within the D.C. Metro area.
The afternoon's guest speakers were Marita Etcubañez, Director of Strategic Initiatives for Advancing Justice (AAJC), and Catholic Law Professor Heidi Schooner. Both guests brought with them years of experience to speak about how the global COVID-19 pandemic has affected minority small businesses, particularly in the Asian American community. Student leaders from Catholic Law's chapter of APALSA led the event. Nikita Vasudevan (2L), President, and Nassim Ahmadi (2L), Vice-President, welcomed the group and introduce each of the guest speakers and the event was moderated by Jennifer Hwang (2L), Treasurer, and Daniel Kim (2L), Secretary.
To start the discussion, Etcubañez provided the group with a brief roadmap of the topics she would be presenting today. She then discussed the impact of hate, what defines hate crimes and hate incidents, the legal bases for hate crimes, the importance of documenting and reporting cases, and concluded by offering resources and training opportunities for individuals to learn more. Schooner, whose expertise focuses on the regulation of financial institutions, spoke about minority-run small businesses pre- and post-COVID, and while the situation surrounding COVID is continuing to develop, Schooner noted that preliminary research shows that minority-run small businesses were adversely affected at increasingly higher rates than other small business. She also made the important note that in areas where there are already deep-rooted structural issues, like in banking, that crises only exacerbate already existing weaknesses. Towards the end of the program, the group transitioned to questions from the moderators and those in attendance to open up a dialogue with the guest speakers.
Hwang commented on the event, sharing, "Speaker events with experts like Ms. Etcubañez and Professor Schooner are great opportunities for law students to connect what they have been learning in the classroom to current events. One way I have been dealing with pandemic-related stress is to consciously use COVID-19 as a lens for learning different areas of the law."