November 03, 2020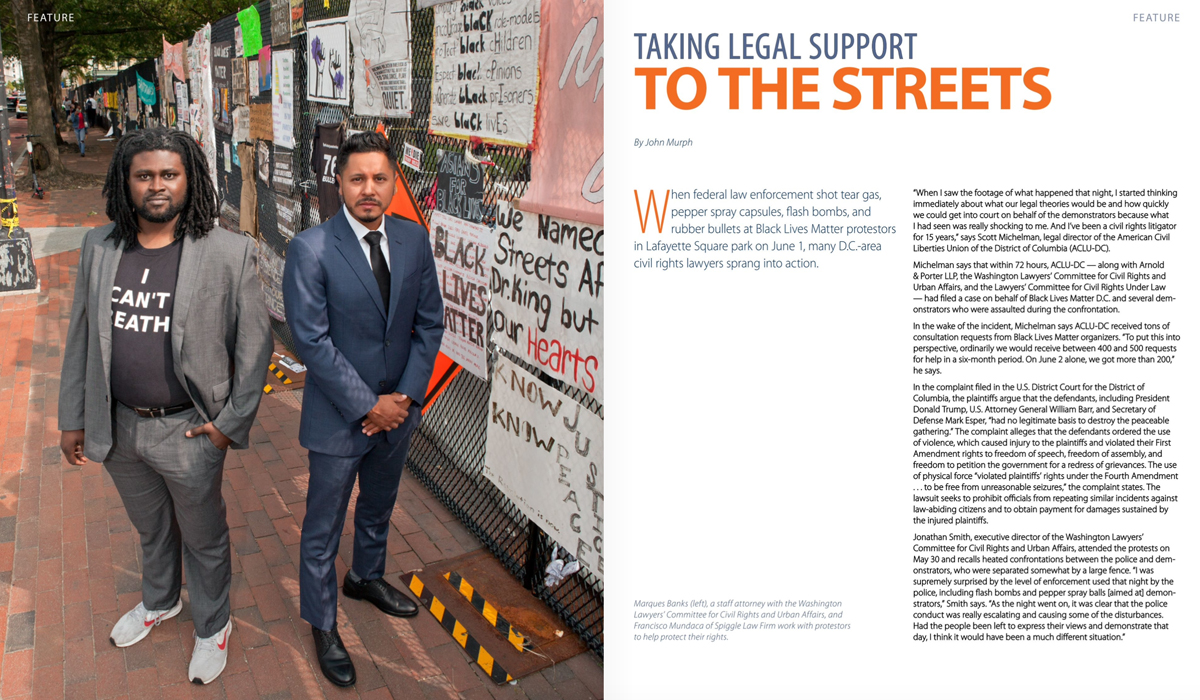 Catholic Law alumnus Marques Banks '17 was featured in the November edition of Washington Lawyer. Banks is a staff attorney with the Washington Lawyers' Committee for Civil Rights and Urban Affairs as well as a volunteer for Law 4 Black Lives DC—an organization that provides legal support to the Black Lives Matter movement. In the article, he discusses his advocacy work, particularly as a legal observer at some of the earliest protests this summer and in training others to be legal observers. Banks was also involved with the Black Lives Matter D.C. v. Trump suit filed in June 2020, as Associate Counsel at Washington Lawyers Committee. 
Washington Lawyer
By: John Murph
Date: November 2020
Taking Legal Support to the Streets
…
"In collaboration with the National Lawyers Guild, Banks says Law 4 Black Lives DC legal observers carefully document police activity and any unconstitutional behavior. Their goal is to protect protestors First Amendment rights in four different capacities—legal observation, jail support, criminal defense, and civil defense."
…
To read more about Banks' work, click here.