October 29, 2020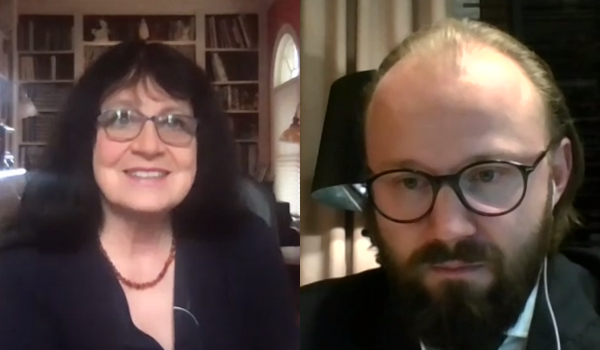 On October 28, 2020, Catholic Law presented the second event in the Contemporary Challenges in American & Global Law webinar series. This program is held in conjunction with Catholic Law's partners at the Jagiellonian University in Kraków, Poland. The afternoon webinar, "Why Compliance Matters – The Increasing Significance of the Compliance and Ethics Function in Global Corporations," was moderated by Professor Emerita Leah Wortham. Wortham is director of the American Law Program and the LL.M. program in which Catholic University has cooperated with Jagiellonian University for many years. Catholic Law Professor Sarah Duggin, Director of the Compliance, Investigations, & Corporate Responsibility (CICR) program, led the discussion from the American perspective, and comments from the Polish perspective were made by Dr. Michał Rams, White Collar Team Leader for PwC in Warsaw, Poland.
Duggin began the discussion by first introducing attendees to corporate compliance from the American perspective—particularly the several avenues of potential consequences (including criminal sanctions, civil sanctions, debarment, and False Claims Act lawsuits) when failures to comply occur. Duggin then outlined the origins and evolutions of corporate criminal liability in the United States and talked about the current status of compliance and ethics functions in U.S. corporations and likely future scenarios. Rams then responded with the Polish and European Union approach to corporate compliance, noting that currently there are no ethics regulations regarding the criminal liability of a company, and it is individuals, not the companies, who are held responsible for white-collar crimes. Duggin and Rams also weighed in on the topic of compliance and preventative law—citing the importance of shifts in the way law students are trained in approaching compliance. Both agreed, speaking in favor of a "fences rather than ambulances" approach—training for preventative measures rather than reactionary ones. As the formal presentation concluded, Wortham moderated questions from the audience and Duggin and Rams took turns responding with their different perspectives.
To learn more about upcoming webinars in the series, click here.
You can view a recording of the webinar below.