October 22, 2020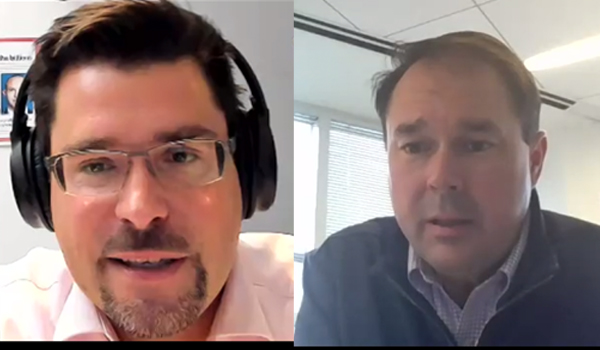 L to R: Marc Liebscher and Christopher Christian
On October 21, 2020, Catholic Law hosted its first in a 16 webinar series, Contemporary Challenges in American & Global Law. This inaugural program was held in conjunction with Catholic Law's partners at the Jagiellonian University in Kraków, Poland. The afternoon webinar, "Wirecard, Europe's Enron? - Auditor Liability to Investors Corporate Fraud," was moderated by Professor Emerita Leah Wortham. Wortham is director of the American Law Program and the LL.M. program in which Catholic University has cooperated with Jagiellonian University for many years. Panelists Dr. Marc Liebscher '06 (LL.M.), Partner at Dr. Späth & Partner Rechtsanwälte mbB, and Christopher D. Christian '98, Partner at Dechert and Catholic Law Board of Visitors member shared their expertise in discussing the recent Wirecard scandal.
Wortham introduced Dean Stephen C. Payne, who welcomed the group. He noted the event as an amazing opportunity to foster community among Catholic Law and its Jagiellonian counterparts and noted his appreciation for "the deep roots—grown over almost 30 years—[the] two schools share." Wortham then outlined the format for the discussion before turning the floor over to Liebscher.
Liebscher introduced attendees to the Wirecard scandal—outlining the operations of the Munich based fintech company and the damages it incurred with its insolvency in June of 2020. Liebscher provided background on the company's breakdown and how several supervisory systems missed its red flags. Christian then made some remarks, noting the similarities between Wirecard and Enron (as the title of the program suggests). Christian continued by posing a series of questions to Liebscher. In speaking about corporate governance and oversight, Liebscher noted that in response to the Wirecard scandal that there are efforts to abolish exceptions from state liability, concluding that "we all know that liability produces responsibility and responsible behavior." As the formal presentation concluded, Wortham moderated questions from the audience.
To learn more about upcoming webinars in the series, click here.
You can view a recording of the webinar below.