October 23, 2020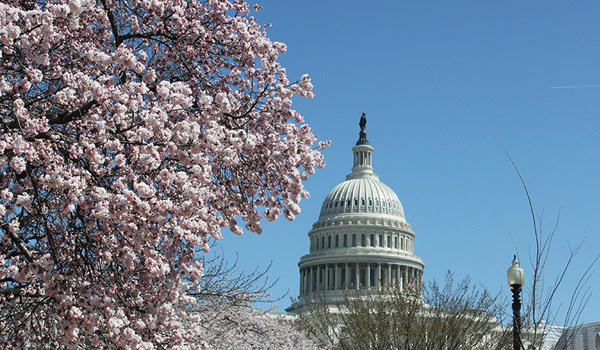 On October 13, 2020, the Republican National Law Association (RNLA) and the Democratic Law Students Association (DLSA) hosted a joint panel discussion focused on career experience on Capitol Hill. The panel was moderated by Amanda Holbrook (3L), who introduced the panelists and asked questions breaking down the different career possibilities in the House and Senate, as well as how best to prepare for those careers.
The panelists were Danny Boatright '17, Investigative Counsel to the Chairman, Senate Finance Committee Oversight and Investigations; Richard LaMura '19, Staff Assistant/ Press Assistant for a current U.S. Congressman; Paul Taylor, Chief Counsel of the Civil Rights and Civil Liberties Subcommittee, House Oversight and Reform Committee; and Mattew VanDriel '14, Economic Policy Adviser for a current U.S. Senator. The panelist each discussed their experiences in working on the Hill and in particular highlighted the differences between working for a specific member versus working on a committee. As Boatright explained, "It's really important to talk to people like us and talk to other people on the Hill figure out what fits you best and try to find a job there." The panelists also shared advice about how to break into careers on the Hill. As the program concluded, panelists then took questions from the attendees.
About the panel, Holbrook shared, "I was inspired to host this event for the student body since many peers had reached out asking about how I landed Hill internships last year. It was a diverse and exciting experience that every law student should have at least once. I met CUA alumni during both internships, all happy to speak to CUA law students and help us to join them on the Hill, so we wanted to have as many alumni on the panel from as many areas of Congress as possible. Thank you, again, to the CUA alumni and Paul Taylor for donating their time and experience to students in this chaotic Congressional time."