October 02, 2020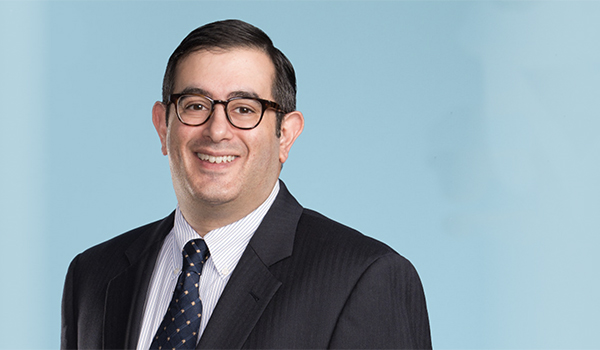 On Wednesday, September 30, 2020, guests and friends of Catholic Law's Law and Technology Institute Alumni Association (LTIAA) were invited to join together for its annual Pay it Forward Award celebration. For the first time, guests met virtually for the event.
After welcomes from Danielle Thumann '16, former-LTIAA President for the 2019-2020 term, and Jonathan Cannon '14, 2020-2021 LTIAA President, attendees took turns re-introducing themselves to the group. Cannon then turned things over to the 2019 recipient, Kathleen Kirby '91, for the presentation of the 2020 Pay it Forward Award. 
This year's honor went to Lee Petro '97. Kirby shared her particular joy in presenting Petro with the 2020 award. In speaking about Petro's unfailing loyalty to the institute and his dedication to its students and alumni, Kirby noted, "It seems giving back to the community is just part of his DNA." Petro then spoke to the group thanking them for the honor. Petro credited numerous others who had paid it forward for getting him to where he is today and reminding the group that "we are lucky to have such a strong community within Catholic and within the Institute."
With a few words of thanks from Cannon, the presentation concluded and guests were invited to remain online to socialize together.