September 17, 2020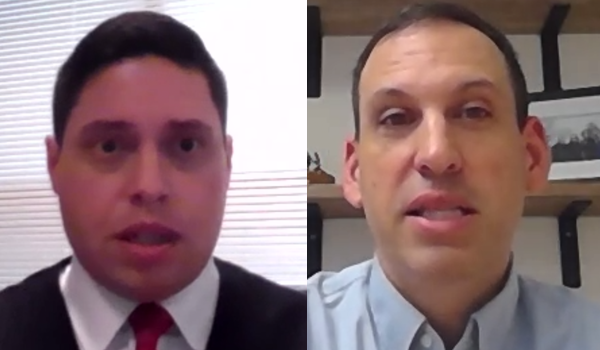 On September 17, 2020, the Catholic Federalist Society celebrated Constitution Day by hosting a virtual discussion entitled, "SCOTUS: What it Takes," with Catholic Law Professors Mark Rienzi and J. Joel Alicea.
Federalist Society Co-President Andrea Laprade (3L) welcomed the group to the first meeting of the 2020-2021 school year before introducing Professor Rienzi and Professor Alicea. Both have expertise in constitutional law and have experience working with the Supreme Court of the United States. Professor Rienzi is a litigator for Becket Fund and has litigated in front of the Supreme Court on numerous occasions (including two recent wins this past May). Professor Alicea previously served as a clerk for Supreme Court Justice Samuel A. Alito, Jr. from 2016 to 2017. In sharing their experiences both professors provided "a window into the Supreme Court."
Laprade moderated a series of questions that led the group through the major steps of bringing a case before the Supreme Court. From "grant of cert" to "Opinion Day," Professor Rienzi and Professor Alicea spoke about timing, preparation, and the roles they played in the various stages of a Supreme Court case—providing insight from both the litigant and clerk perspective.
As the program drew to an end, things were opened up for questions from the audience.