September 15, 2020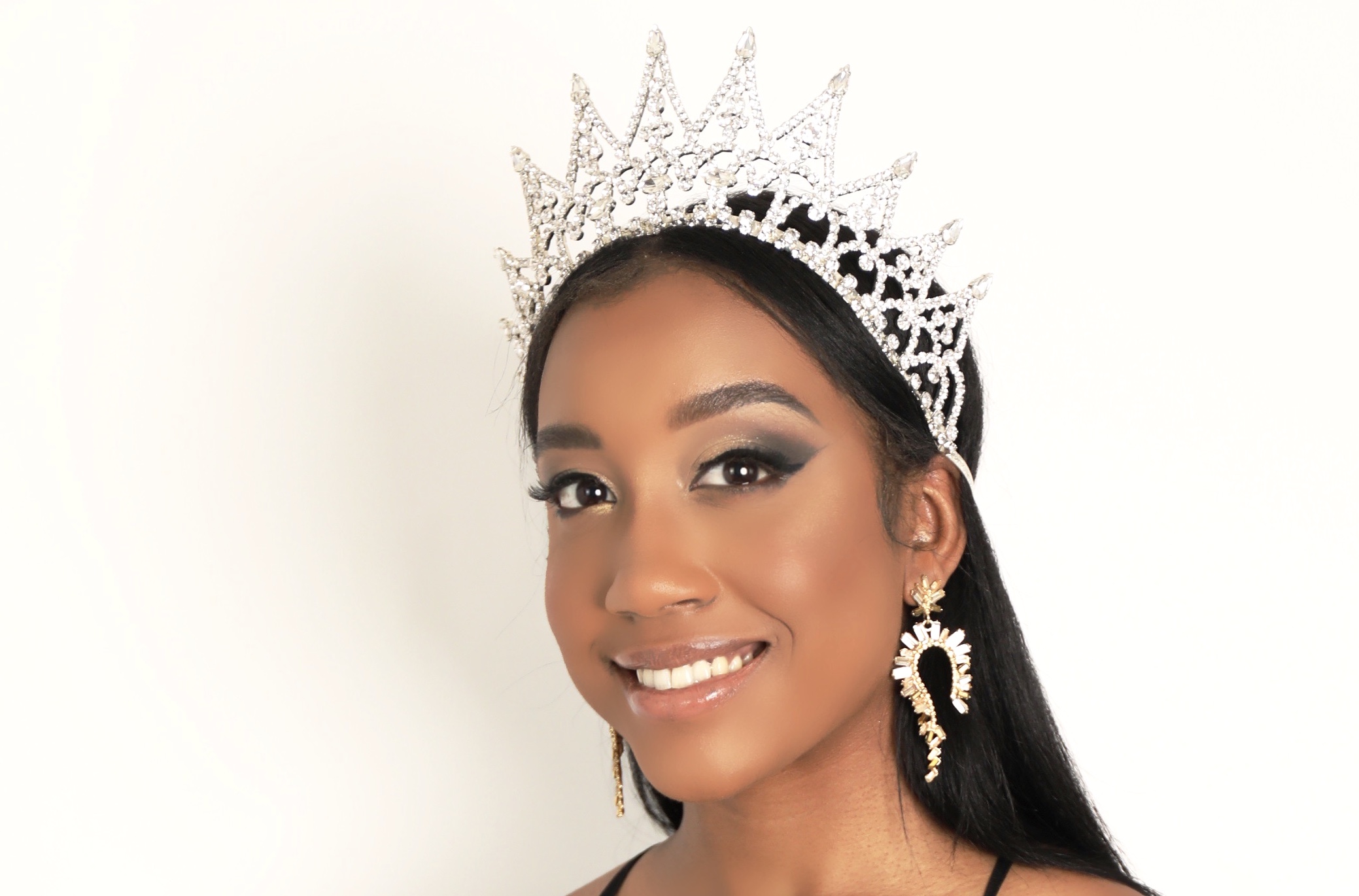 Law student, employee at the Administrative Office of the United States Courts, pro bono proponent—and also, a pageant queen. Catholic Law evening student Tamara Smith (3E) has a lot on her plate, but in Smith's opinion, "there couldn't be a more perfect time" for all of it. In the midst of a pandemic that has left the country and students like Smith studying and working from home, Smith exhibits gratitude for the opportunity to pursue all facets of her dreams, and shared, there couldn't be "a better time for me to be a D.C. pageant holder and also be in law school, and also working full-time—it all kind of came together."
Though Smith's schedule is busy, she is no stranger to pursuing her passions. After completing her undergraduate degree in Criminal Justice at South Carolina State University, she headed to Regent University in Virginia Beach, Virginia, to complete a Master's in Law with a concentration in National Security. It was this experience that sparked Smith's interest in going to law school and in being a lawyer. Through an encounter with the Chief Counsel of FEMA—Smith's first job in D.C. post Masters—she learned about Catholic Law. He was an alumnus of the school and when the two connected professionally, "he was always so nice and encouraging and had a lot of great things to say about Catholic […] I visited Catholic and I went on a tour, and I loved the campus and the community. I really just fell in love with Catholic's family unit community."
Since her first year at Catholic Law, it has been important for Smith to use her education to serve people who fall below the poverty line. She shared, "this is something that is really important to me because I am a person of color and it is really tough to see folks who look like me, struggling and in need of legal assistance." Smith serves on the Catholic Law Pro Bono Program's advisory board and volunteers as a Catholic Law representative at the D.C. Pro Bono Clinic in the southeast quadrant of the city. This year, Smith has also started working as a student attorney in the Columbus Community Legal Services (CCLS) Veterans Advocacy and Estate Planning Clinic. "I think it's really important to have law students and attorneys who really care and want to serve—so that is something that I always wanted to dive right into and Catholic has really provided that opportunity." Having been crowned Miss District of Columbia, United States 2020, Smith is proud of the platform she has to shed even more light on assisting the country's most vulnerable citizens and the importance of Pro Bono work.
With all that Smith does, she has had to find a way to maintain balance. "I have a schedule planned and I try to stick to that schedule as much as possible." Her job and classes switching to a virtual format has also helped quite a bit. Smith acknowledged, "you do have some tech issues which are to be expected," but not have to commute to work, then to school, and home each day has definitely been a time saver. She added "I'm not the only evening student who has a lot going on. A lot of my colleagues have spouses, they have children, and their still doing law classes and working full-time. I just really applaud them."
Currently, Smith is settling into her fall semester course load and supporting her clients in the Veterans Clinic, while preparing to compete in the United States National Pageant that will be held in Palm Beach, Florida, October 11-15.