July 02, 2020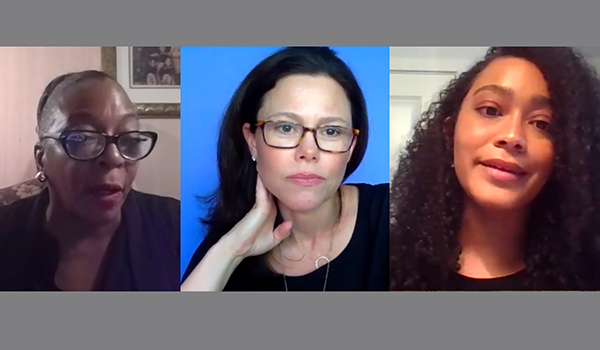 On June 30, 2020, Catholic Law's Office of Development and Alumni Relations hosted a virtual discussion of COVID-19 and the Criminal Justice System. Professor Cara H. Drinan, Director of Faculty Research, moderated a discussion with Deborah Watson-Stokes '90, Chief, Municipal Court Unit Philadelphia District Attorney's Office, and Brittni Downs '14, Trial Attorney at the Maryland Office of the Public Defender, Charles County.
Drinan opened the discussion by providing a brief overview of the current state of the criminal justice system in the United States. Drinan noted that, with more than two million incarcerated individuals, the United States leads the world in its rate of incarceration. Further, she identified the inequities of our criminal justice system, which has taken its greatest toll on poor communities of color.
Drinan then moderated a wide-ranging discussion with Downs and Watson-Stokes. Downs shared the ways in which the work of public defense has become even more difficult during the pandemic, specifically in terms of access to her clients and client conditions of confinement. Watson-Stokes described her efforts to secure early bail release in order to address COVID-19 health concerns in local jails. Both guests noted that the pandemic has merely highlighted longstanding flaws in our system, including overcrowding, outdated technology, and a lack of adequate resources for individuals who are incarcerated.
Following the discussion, Drinan opened the floor to answer questions by attendees.
This event was the first in a virtual series called COVID-19 and the Law. The next installment is scheduled for July 16, 2020, and will be moderated by Professor Sarah H. Duggin.