May 15, 2020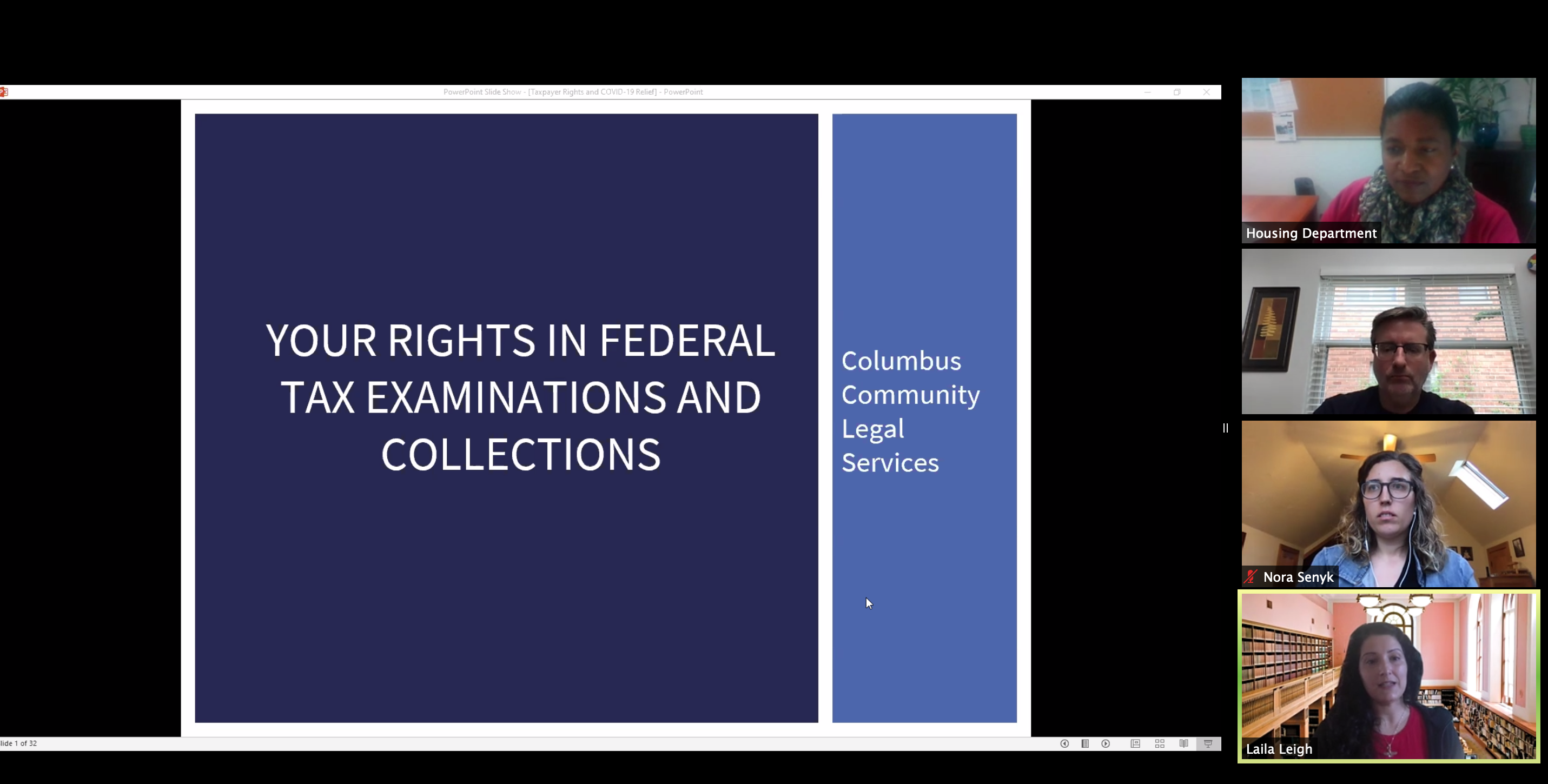 Catholic Law's Columbus Community Legal Services (CCLS) and the City of Takoma Park hosted their second of two presentations in their web series to provide crucial information to Takoma Park residents regarding COVID-19 and understanding one's rights within different domains.
On Thursday, May 14, the series continued with a discussion on taxes entitled, "Understanding Your Rights as a Taxpayer." To speak on the topic, Paul Kurth, Managing Director of CCLS, was joined by Laila Leigh, Supervising Attorney for the Low Income Taxpayer Clinic (LITC), and Nora Senyck '17, Volunteer Income Tax Assistance (VITA) program Site Coordinator.
In the first half of the presentation, Leigh outlined processes and procedures related to IRS examinations, IRS collection alternatives, and the rights of the taxpayer. As Leigh said at the start of her time, the goal is to "demystify" the tax process for everyone. In the second half of the presentation, Senyck spoke more specifically about the Coronavirus Aid, Relief, and Economic Security Act (CARES Act) and what people can expect regarding their Economic Impact Payment (EIP).
After questions from attendees, Grayce Wiggins, Housing Development Manager for the City of Takoma Park, thanked CCLS for providing residents of Takoma Park with another "wonderful opportunity to get more good information."