April 01, 2020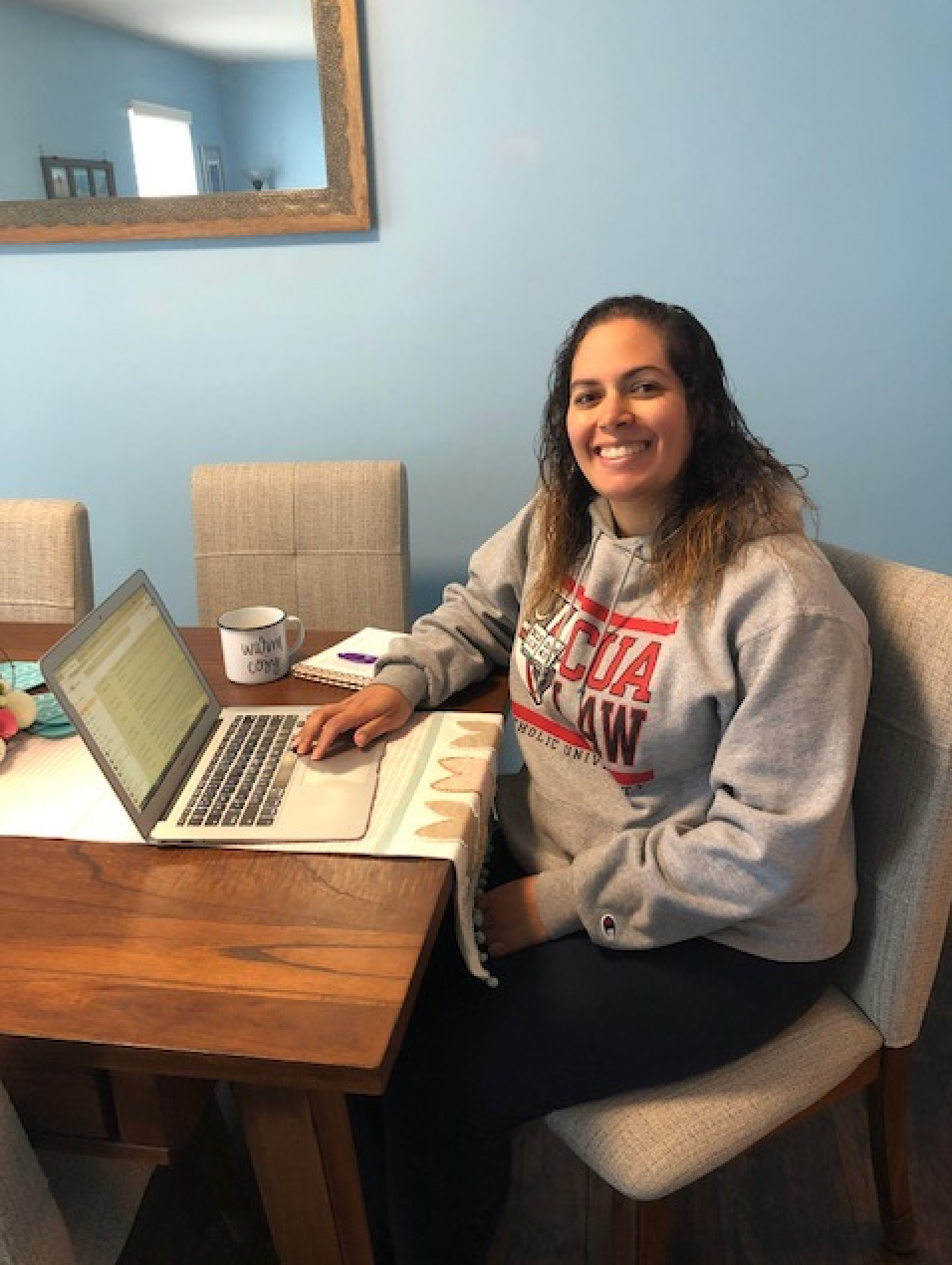 "When I was a boy and I would see scary things in the news, my mother would say to me, "Look for the helpers. You will always find people who are helping." ― Fred Rogers
In the midst of this global pandemic, The Catholic University of America Columbus School of Law is proud of the ways in which alumni are responding to the challenges brought about by COVID-19. This Founders Day, we wish to highlight some of the helpers that make up our alumni community:
Yoliara Ramos '16, Staff Attorney for the Legal Aid Society of DC, reflected on her current experience,
"As a staff attorney at the Legal Aid Society of DC, I have a moral and ethical obligation to continue to advocate for my clients during this difficult time. At Legal Aid, I am in the DV/Family Law unit. My work focuses on assisting survivors of domestic violence through the judicial process. COVID-19 has changed my day to day work life. During a usual week, you can find me at DC Superior Court, 3-4 days a week, advocating for survivors of domestic violence or meeting with new survivors. Now, I am working from home, advocating for my clients to ensure they are in safe placements and that they understand how to access the courts during this time. I am also still actively communicating with clients, providing legal advice to prospective clients, and ensuring that the public is aware of the daily changes to the judicial and administrative system. (See Legal Aid's Blog posts).
My education at CUA Law has prepared me for being the best advocate during this pandemic. At CUA Law, we were taught to think about how we can help our community from the moment we entered the building. As I think about what we as attorneys can do to better our community, I think about educating the community on where the law stands at this uncertain moment. Consider blog posts that can reach and inform community members. Consider collaborating with local non-profit organizations to conduct free webinars in your area of expertise, so they can in-turn use your knowledge to continue assisting the community largely impacted by this pandemic. Consider hosting or moderating webinars for community members, so they can ask questions about housing insecurities and unemployment benefits. Keep the spirit of CUA Law alive by supporting one another this unprecedented time."