April 23, 2020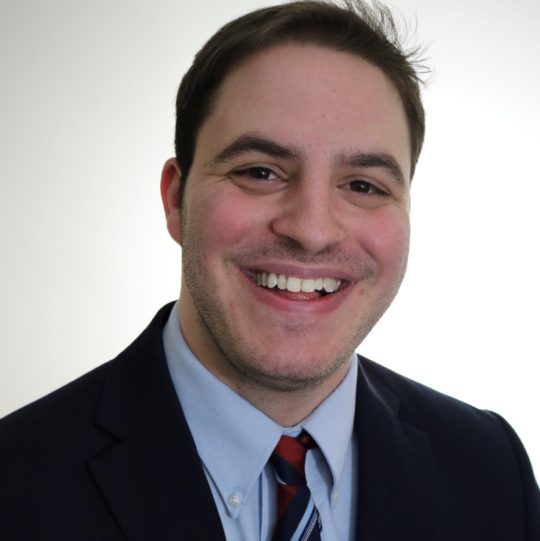 Bart Lambergman '19 is the Director of Legal and Policy Affairs for LEAD1 Association, an organization that represents the 130 Football Bowl Subdivision (FBS) athletics directors at the National Collegiate Athletic Association (NCAA) Division I level. For the past several months, Lambergman has led a number of LEAD1 working groups focused on shaping policies within the NCAA legislative process. This past fall, LEAD1, whose CEO is former Congressman and University of Maryland basketball player, Tom McMillen, created the working groups with selected member athletics directors as well as senior athletics staff to help address critical issues in college sports including student-athlete name, image, and likeness (NIL) compensation, NCAA transfer issues, sport and scholarship issues, as well as a possible "regionalized sports" model to reduce travel costs and the financial uncertainty that now exists in college sports due to the COVID-19 pandemic.
Student-Athlete NIL compensation has been one of the biggest issues in sports, Congress, as well as on the state level. At the federal level, one bill has been introduced related to the compensation of student-athletes for use of their NILs, and several members of Congress and the White House have also expressed interest in the student-athlete NIL issue. In addition, approximately 30 states have introduced NIL legislation and California and Colorado have passed legislation, which will allow third-party businesses to compensate student-athletes for use of their NILs.
Lambergman and his working groups have been hard at work providing comment to the NCAA on a number of critical issues including possible NCAA NIL rule changes as well as changes to NCAA transfer rules that would allow all student-athletes, including men and women's basketball and football players, who are currently restricted on transferring, to transfer immediately (one-time) during their intercollegiate career. Lambergman has also worked on NCAA "need-based aid" issues, Title IX concerns amidst the NCAA's ruling to allow spring student-athletes to return to campus due to the COVID-19 pandemic, the NCAA's "five-year rule waiver," and, as mentioned, is developing a model that could create greater travel efficiencies due to the current conference geographic footprints in college sports.
"It is such an uncertain time in college athletics. Football revenue supports our country's Olympic effort and all the non-revenue sports in college athletics. We do not know the status of football for the fall due to the pandemic. From a personal standpoint, however, the writing and oral skills I learned at CUA Law have helped me work on these critical issues at such an important time in college sports history. I look forward to continuing to advance the agenda of the athletics directors in the Football Bowl Subdivision," Lambergman said.