April 16, 2020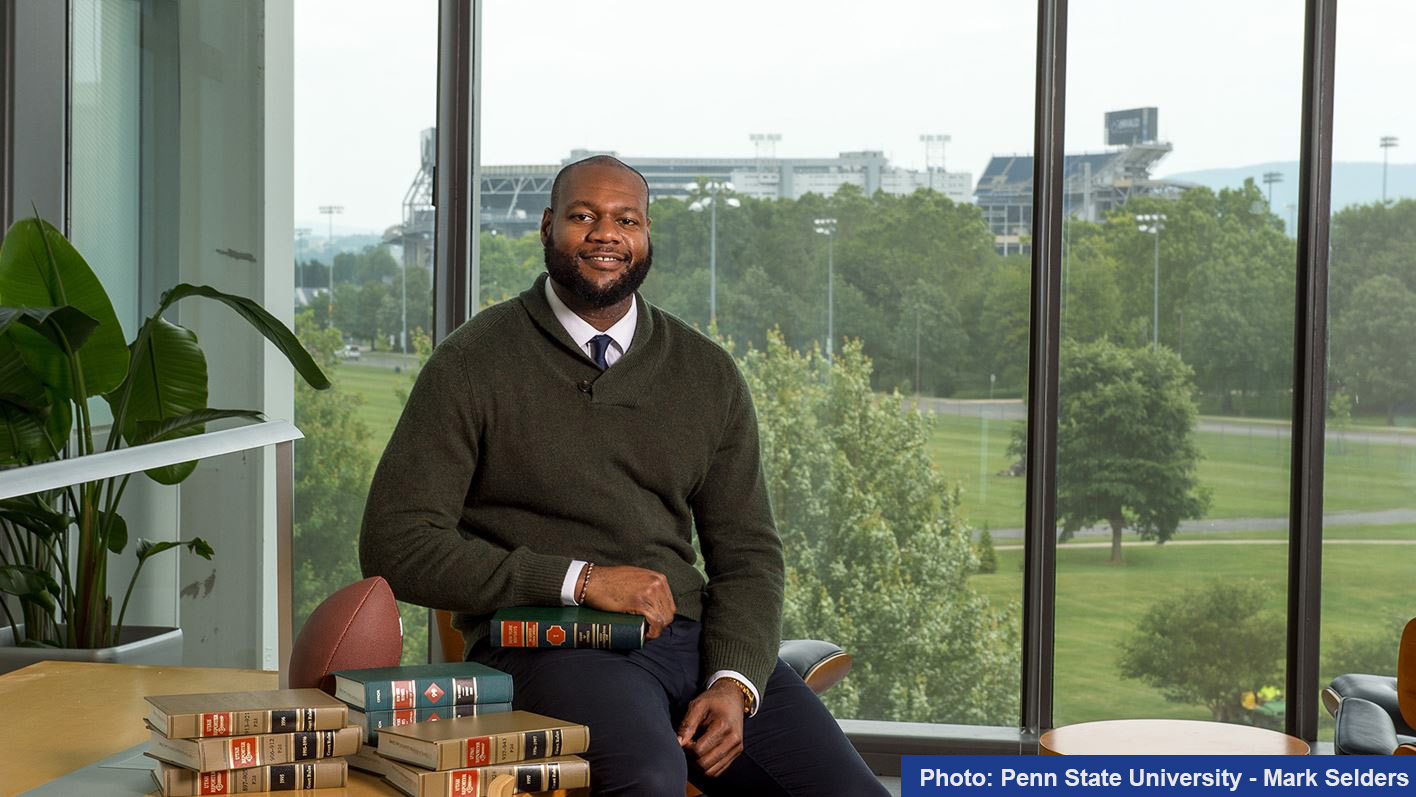 In February, Catholic Law Alumnus Chima Okoli '17 left D.C. to take the next steps in his post-law school career. As the focus of a recent feature piece on Penn State University's athletic website, the former Nittany Lion Offensive Lineman shared how his experiences as a college athlete and a recent law school graduate help to inform his recruitment style as the Associate Director of Admissions for Penn State Law.
Okoli spoke highly of his time at Catholic Law, discussing his work as a student ambassador and his natural transition to the Law School's Assistant Director of Outreach and Recruitment following graduation. Both positions prepared him for his work at Penn State.
Click here to read the full feature article.