March 05, 2020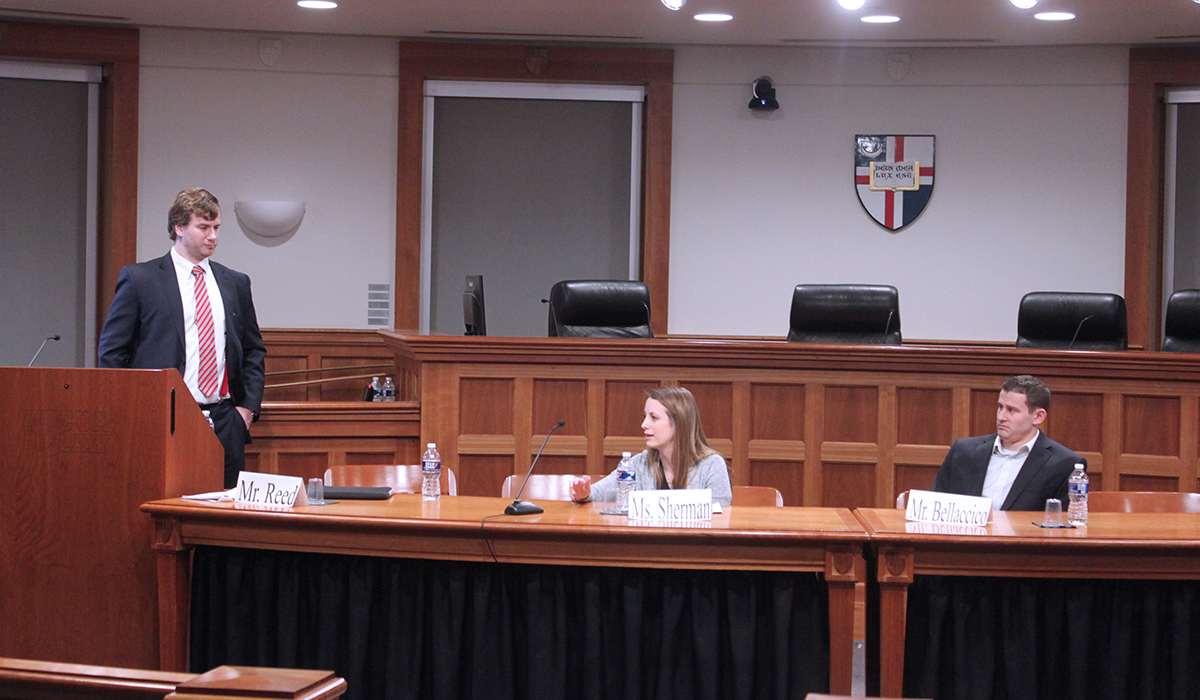 The Office of Career and Professional Development and the Council on Professional Conduct hosted a Transition to Practice Panel, "Social Media and Legal Practice: Your Guide to Responsible Information Sharing Habits," on March 4, 2020. Panelists included MacGavock D. "Mac" Reed Jr. '15, staff attorney with Schumack Law Firm; Alyssa Sherman '15, Associate with K&L Gates; and Christopher Bellacicco '14, attorney at the Securities and Exchange Commission. Catholic Law Professor A.G. Harmon moderated the event.


The panelists provided an introduction to the intersection of social media use and legal practice. They pointed out how slowly the legal world reacts to the progress and advancement of technology, and how little legally binding code there is regarding the use of social media.
Through hypothetical scenarios posed to the audience, panelists discussed law firm management and supervision techniques, such as internal accountability networks, conflicts management, and screening. They also reviewed billing and communication issues in both firm and government practice.


In regards to conduct and practice management techniques, the panelists emphasized the importance of asking about an ethical issue even if you are a little unsure. Ultimately, technology has made some things easier, but it has also created grey areas and ethical dangers for the practicing lawyer. Reed cautioned, "Be really careful and exercise good judgment when engaging on social media." 

Following the panel, students were invited to a reception in the Keelty Atrium where they had the opportunity to speak with the panelists.