February 10, 2020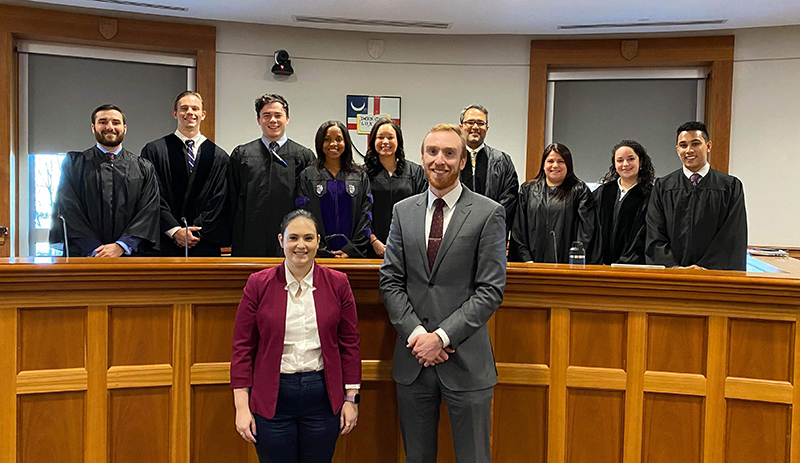 In the first year of law school, students interested in Moot Court Association are highly encouraged to participate in SoapBox. The interschool competition strictly between 1Ls is a way to get a taste of what appellate advocacy is all about and by participating in SoapBox, first year students are eligible to become Moot Court Associates in their second or third year.
On Saturday, February 8 and Sunday, February 9, participants were assigned to positions and competed in the 2020 SoapBox 1L Tournament. By Sunday, after several rounds of competition, the field was whittled down and Francesca Orrico (1L) was named champion with Joseph Kane (1L) named runner-up.
Other participants of note include semi-finalists Christopher Huff (1L) and Abigail Snelling (1L); and quarterfinalists Daniel Hughes (1L), Kathleen Koopman (1L), Timothy Richard (1L), and Timothy Manion (1L).
Vice Chancelor of Recruitment of Moot Court Association Alex Catiggay (3L) and Head Chancelor of Moot Court Association Nneka Maceo (3L) noted that throughout the two-day long competition, the 1L participants "really showed up to do well and we, as a Moot Court Association, were really pleased with the caliber at which each advocate know how to advocate, their knowledge of the law and facts, and their ability to persuade."