January 28, 2020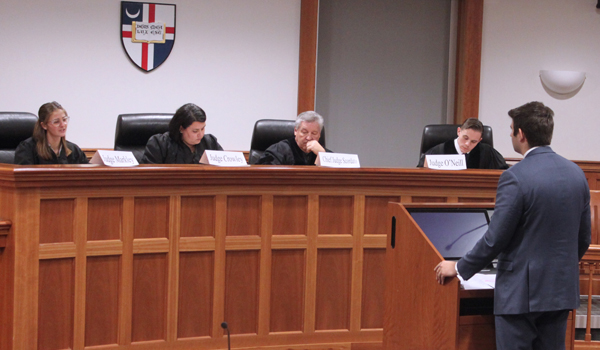 Catholic Law's Moot Court Association garnered mention in the Fall 2019 edition of PreLaw Magazine. The article discusses how participation in moot court programs help law students to hone valuable skills and earn an edge for future legal careers.
Quoted in the article were former moot court participants Karey Hart '14 and Anika Smith (3L), as well as Catholic Law Professor A.G. Harmon, a moot court adviser for the last three years. All three shared insights into how moot court sharpens skills, improves confidence, and prepares participants for the real world. The student-run Moot Court Association is one of the largest student participatory groups at Catholic Law.
Click here to learn more about Catholic Law's Moot Court Association. To read the full article, which begins on page 14, click here.