December 18, 2019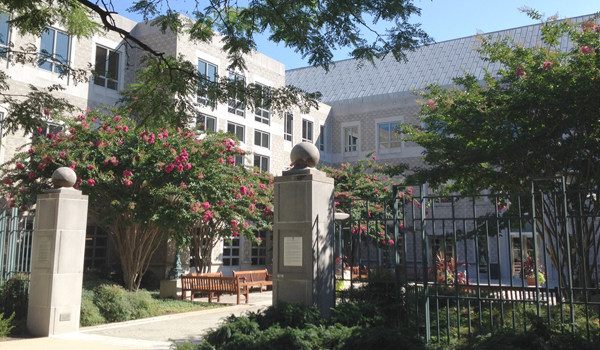 Each year, the American Bar Association (ABA) collects yearly 509 Required Disclosures from law schools across the country. After compiling and analyzing the data, the ABA releases a standard 509 Data overview. The recently published 2019 overview highlighted some hopeful statistics for Catholic Law—particularly in regards to LSAT scores and GPAs.
The average median LSAT score went up by half a point this year, but Catholic Law's median LSAT score went up two full points. Catholic Law is one of just 19 law schools to increase their numbers across all six LSAT and GPA measures, which include median, 25th percentile, and 75th percentile LSAT scores and GPAs for the entering class. This positive change signals real opportunity for Catholic Law in the coming year. Considering current trends and the school's positive trajectory, Catholic Law's Assistant Dean for Admissions Shani Butts shared,
"As law school applications volumes continue to rise across the nation, we have seen an increase in the academic strength of the applicants to our law school. Our location in Washington DC, along with the unique community we have at CUA Law, is very attractive to a number of prospective students. When we welcomed the first year class back in August, we knew they were extremely talented and diverse. The increases we saw in the LSAT scores and the GPAs were an added bonus."
For a detailed breakdown of the 2019 509 Report click here. 
Click here to view the Class of 2019 Admissions Profile sheet.