November 14, 2019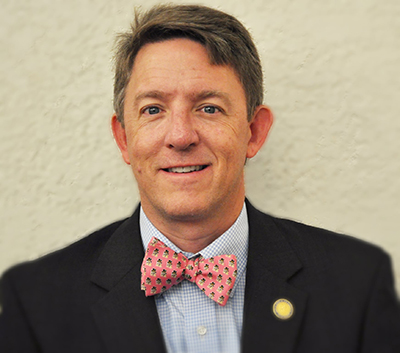 Announcement from The Florida Bar:
New officers were selected recently for the Florida Board of Bar Examiners, which implements the Florida Supreme court's constitutional authority to oversee and regulate admissions of new attorneys to The Florida Bar.
David C. Reeves '95 of Moseley, Prichard, Parrish, Knight, & Jones of Jacksonville, Florida, has been elevated to Chair of the Florida Board of Bar Examiners on November 1, 2019. Mr. Reeves' term of office with the Board began November 1, 2015. He was elected Vice Chair by his fellow board members in October 2018.
Mr. Reeves attended Wake Forest University, where he earned his B.A. degree in 1989, and the The Catholic University of America Columbus School of Law, where he earned his Juris Doctorate degree in 1995. He was admitted to The Florida Bar in 1995. Mr. Reeves is a member of the Jacksonville Bar Association and the Federal Bar Association in Jacksonville, FL, having served as its president in 2009-2010.