October 01, 2019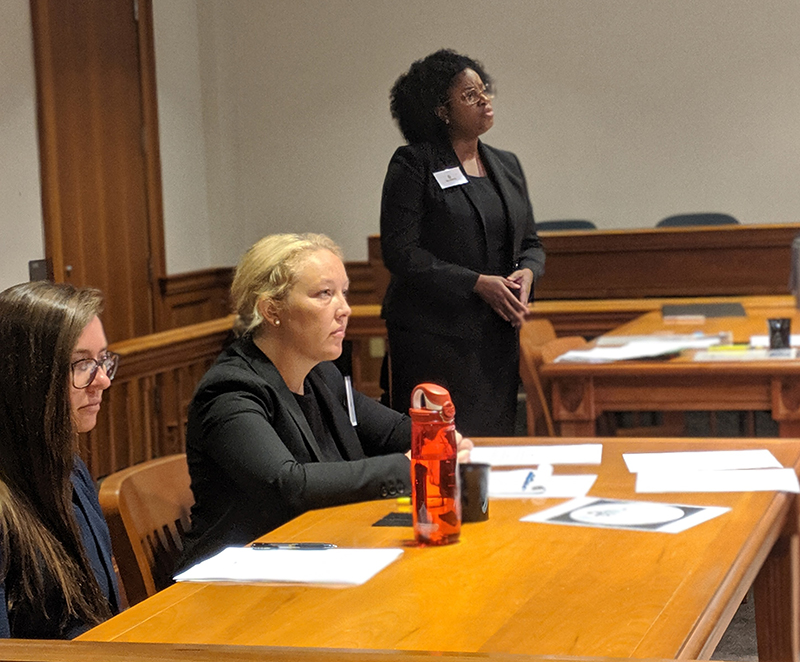 Following training camp in August and the final selection of student advocates, the National Trial Team will begin their 2019-2020 competition season on October 3. The team will travel to Golden, Colorado to compete at the Summit Cup, hosted by the University of Denver Law School. The Summit Cup is an invitation-only competition reserved for the top trial programs in the country. Catholic secured its invitation upon being crowned national champions after winning the National Trial Competition last March.
Representing Catholic at the Summit Cup will be Vania Smith (4E) and Taylor Dontje (3L), with April Currey (3L) serving as alternate. The competition will run through the weekend and centers on a murder case, People v. Mitchell Sparks.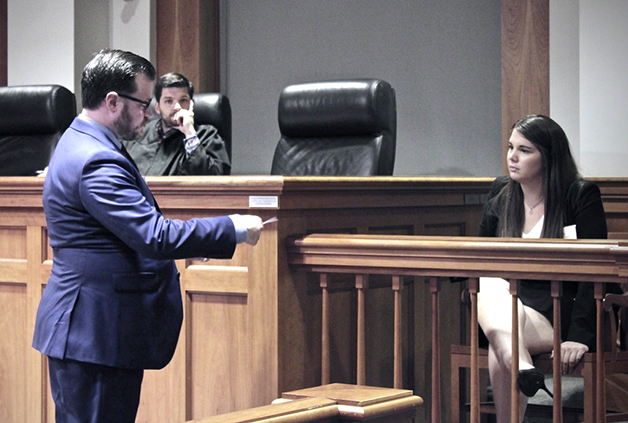 On October 18-20, the team will compete at the In Vino Veritas trial competition in San Francisco, California, hosted by Golden Gate University Law School. Representing the law school will be four new members of the team: Thomas Dillon (2L), Garrett Tracey (2L), Colleen L'Etoile (2L), and Meghan Moorhouse (2L). This competition also centers on a murder case, United States v. Charlie DuPont. Last year, Catholic finished in third place at In Vino Veritas and received the award for best cross-examination.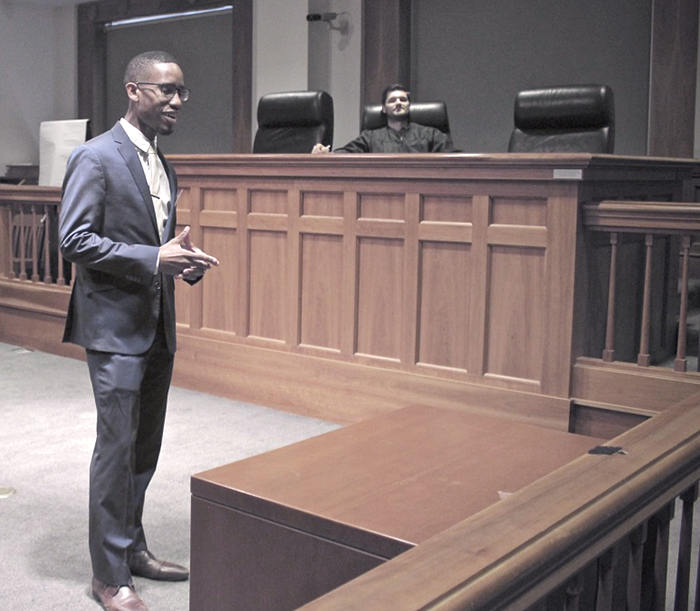 "We are excited and looking forward to a great year of competition," said John Sharifi, Director of the National Trial Team. "The students are working very hard and continue to improve their advocacy skills every day."
Catholic will begin the quest to defend its 2019 national title this spring, with the regional qualifiers for the 2020 championship scheduled for February.
Related News