August 23, 2019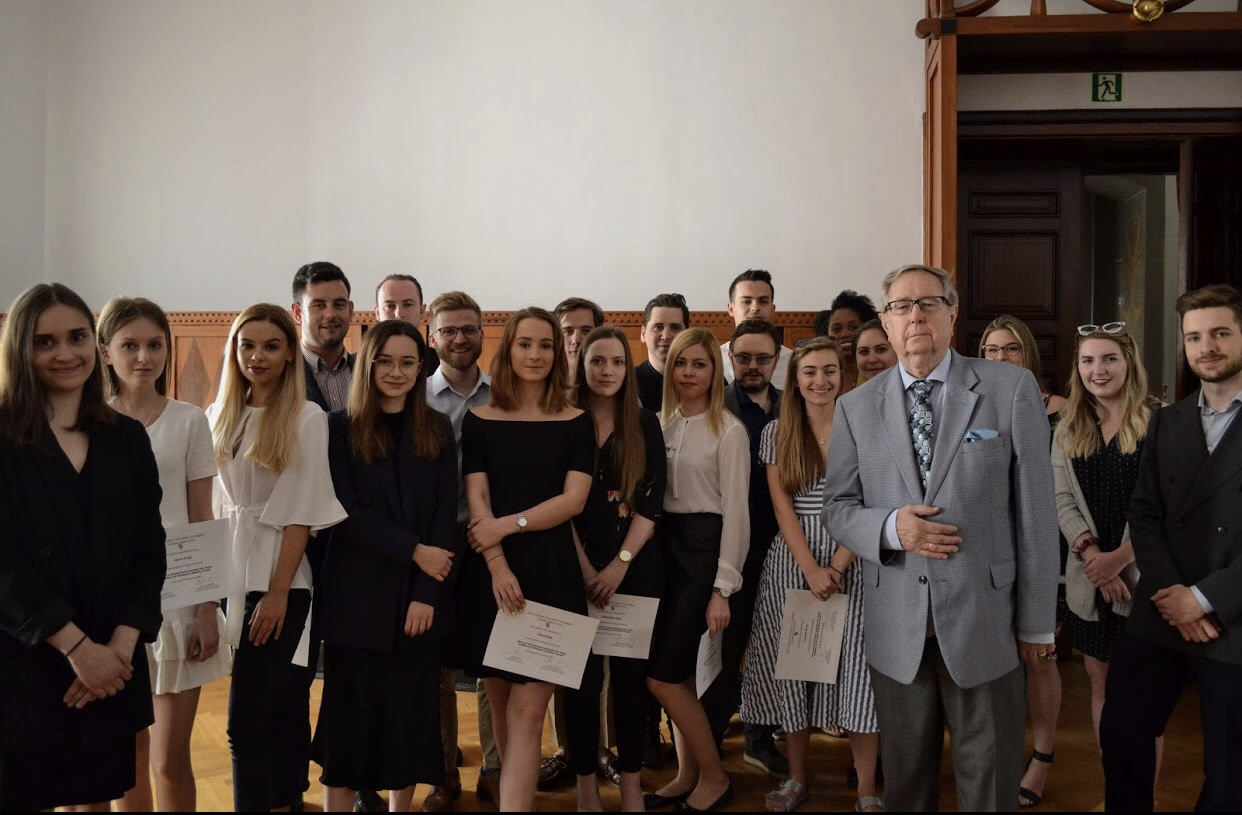 The Catholic University of America Columbus School of Law's 2019 International Business and Trade Summer Law Program in cooperation with the prestigious Jagiellonian University hosted its 28thannual summer law program in Cracow, Poland. Nine American and 20 Polish students arrived in Cracow eager for the challenges of a rigorous curriculum. Program Director and Professor Emeritus Rett Ludwikowski taught the four-week course Comparative and International Trade, and Professor David Lipton taught the two-week course on the Impact of American Securities Law on Foreign Capital. Seasoned Polish faculty taught Law of the European Union;International Business Transactions; and, International Investment Law, all two-week courses.
Additionally, American students took advantage of optional externships. This summer, Catholic Law students worked at Price Waterhouse Coopers (PcW) in Warsaw, Wachta Maruta Law Firm in Warsaw, Kubas Kos Galkowski (KKG) in Cracow, and Czyżewscy Law Firm in Cracow. Students were able to earn academic credit for externships.  
From the program's inception, a unique feature has been the addition of Polish law students selected to participate in the program from our host institution and other law schools throughout Poland. The Polish students contribute a new perspective to classroom discussions, as they bring to the forefront the differences between the civil and common legal systems.
Cracow is on UNESCO's World Heritage list and an ideal city for students interested in history and with a penchant for travel. Planned cultural activities included a walking tour of historic Cracow and Wawel Castle and fieldtrips to the former concentration camp at Auschwitz, the Wieliczka Salt Mines, and Zakopane resort at the foothills of the Tatra Mountains.
Click here to view some more photos on the CUA Law Summer Abroad - Cracow Facebook page.