August 14, 2019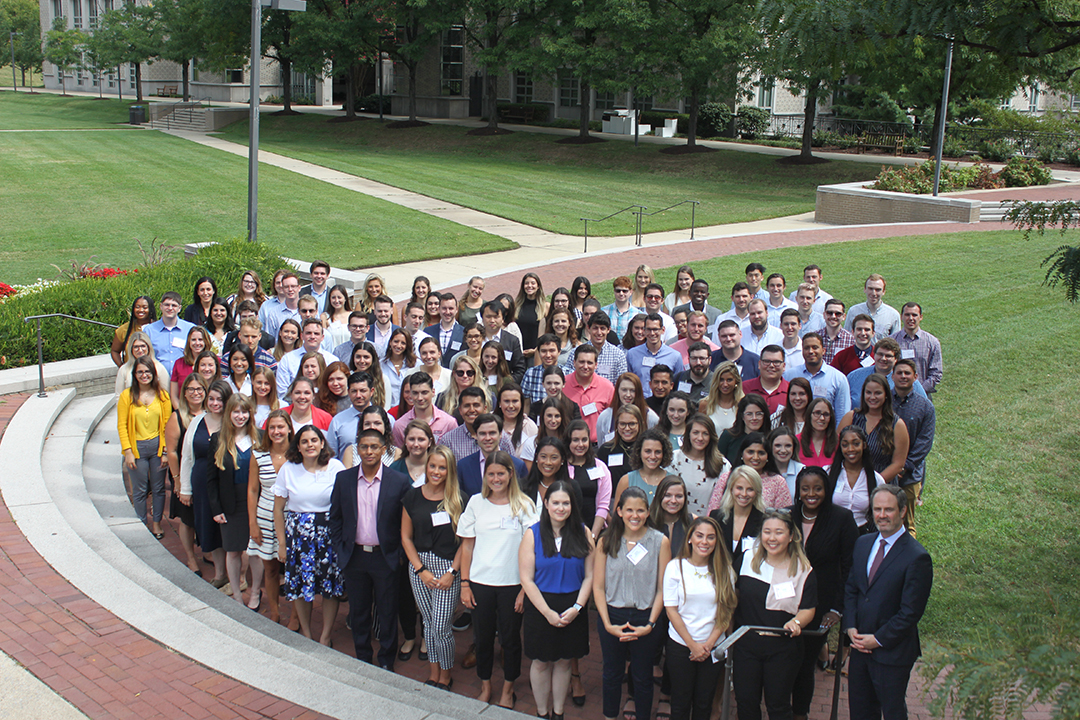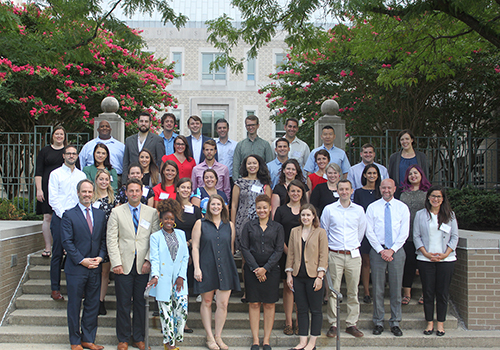 (Full-time Day Program: Class of 2022 and Part-time Evening Program: Class of 2023)
On August 14, 2019, The Catholic University of America Columbus School of Law community welcomed new full-time and part-time students to the Law School. The students arrived for the start of a two-day orientation that was designed to make the transition to the life of a law student as smooth as possible.
The administration, faculty, and staff embraced the incoming first-year class, working hard to make sure that every student felt welcomed, comfortable, and oriented to their new surroundings.
Upon their arrival, the students checked in and were greeted with remarks from Assistant Dean for Student Affairs and Dean of Students Katie Crowley '10. "People often as me why students come to this law school. For me, that answer it pretty simple … from day orientation to graduation and for the entirety of your legal career, you are part of a community that values you as individuals and cares about your each and every success … It is my belief that the world has never needed CUA Law trained lawyers more." Crowley introduced Catholic Law Dean Stephen C. Payne who welcomed students to the Law School for the first time.
"You're going to hear from outstanding faculty members and students today about how to succeed in law school … My hope is that you will not just become a lawyer here, but you will give some serious thought as it what it means to be a lawyer. The role that lawyers can play in people's lives is extraordinary and because of that the responsibility is great … I hope you also learn that service to others is good for you." Dean Payne said.
Following a welcome luncheon for students, faculty, and staff, a panel of current full-time students, Michael Cervino, Heather Howell, Rebecca Schisler, Aimee Solano, and Garrett Tracey imparted helpful advice regarding getting involved in the Catholic Law community, preparing for class, and balancing responsibilities. Evening students also met with a group of dedicated upper-division part-time students, Larry McCammon, Theo Warner, Emily Thomas, Josh Perez, and Vania Smith.
The incoming class heard a presentation from Associate Dean for Academic Affairs and Research Marin Scordato on how to succeed in law school from a faculty perspective. "We endeavor to prepare you to understand the law, to practice the law, to pass the bar, and to enter the legal profession. Your success is now our success," Associate Dean Scordato said.
Students also heard from Professor Kathryn Kelly on your first client and your first deadline and Professor Sarah Duggin on briefing your first case. In the afternoon, students attended a Financial Wellness and planning for 1Ls and an overview of CUA services.
Click here to view other photos on Catholic Law's Facebook page.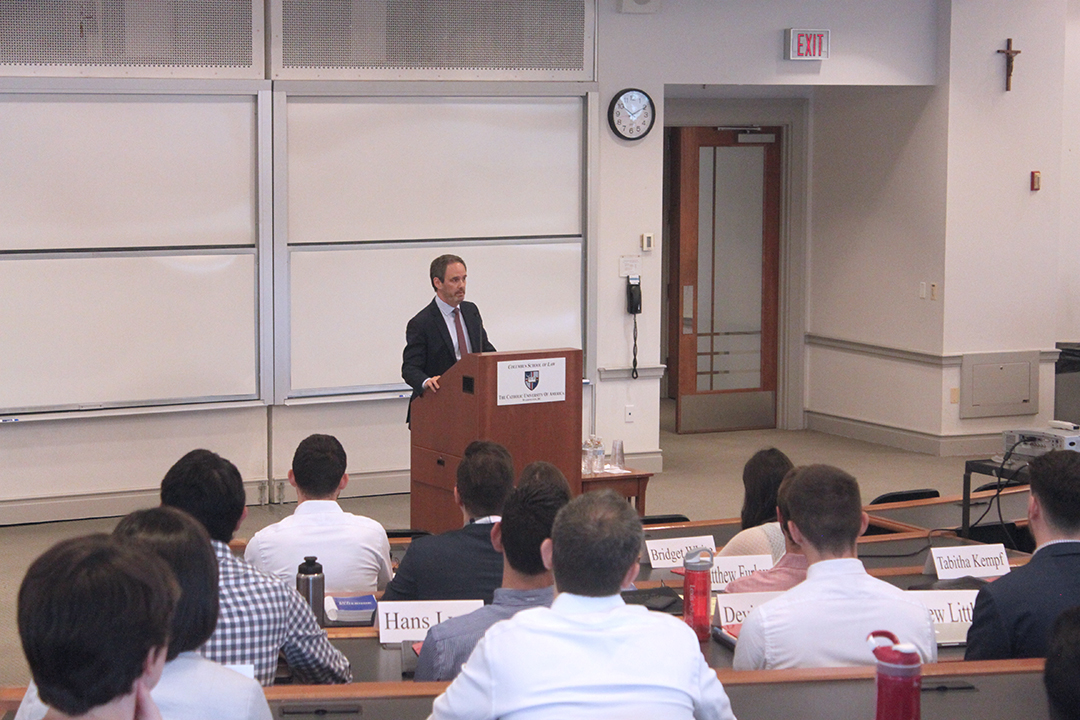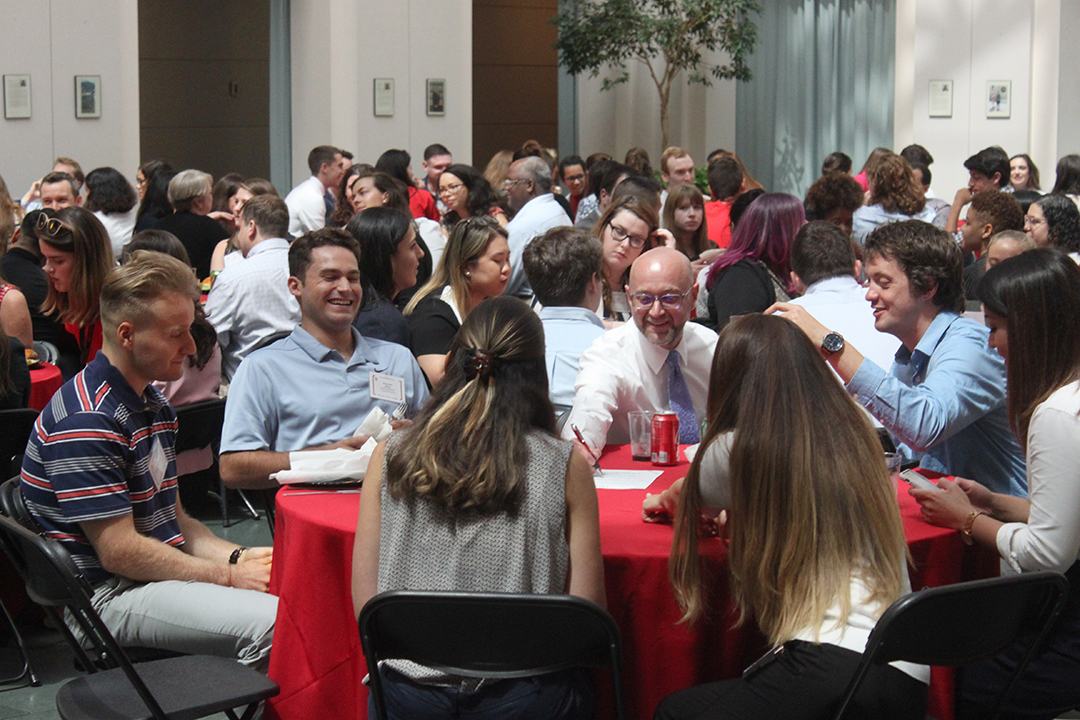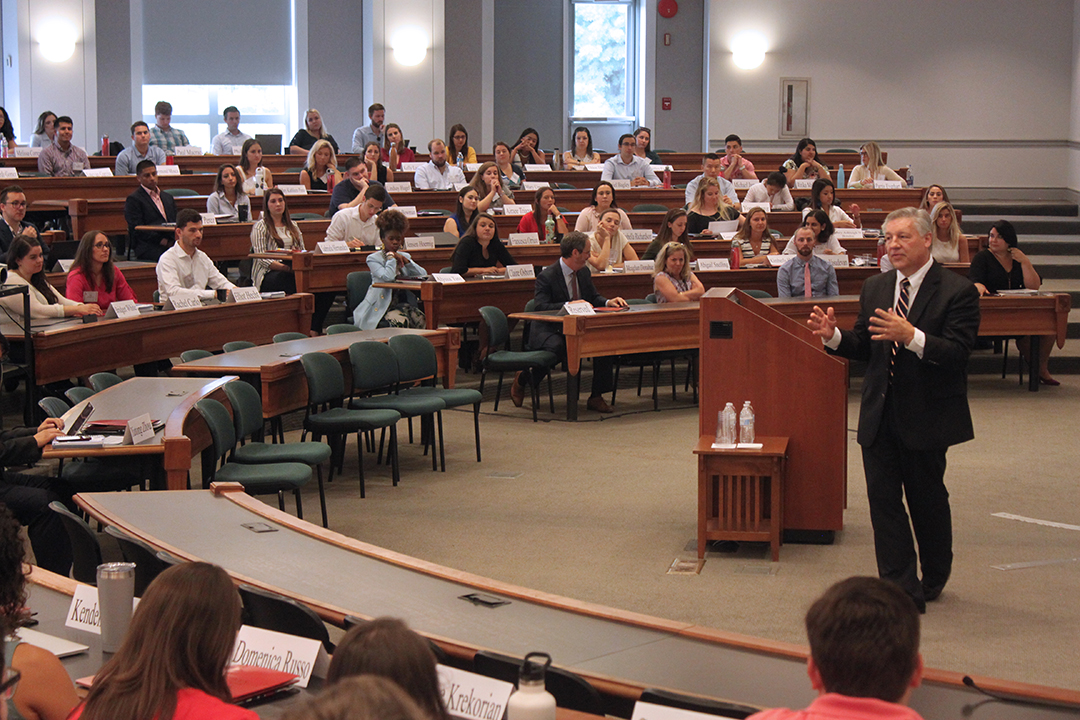 Related News