July 22, 2019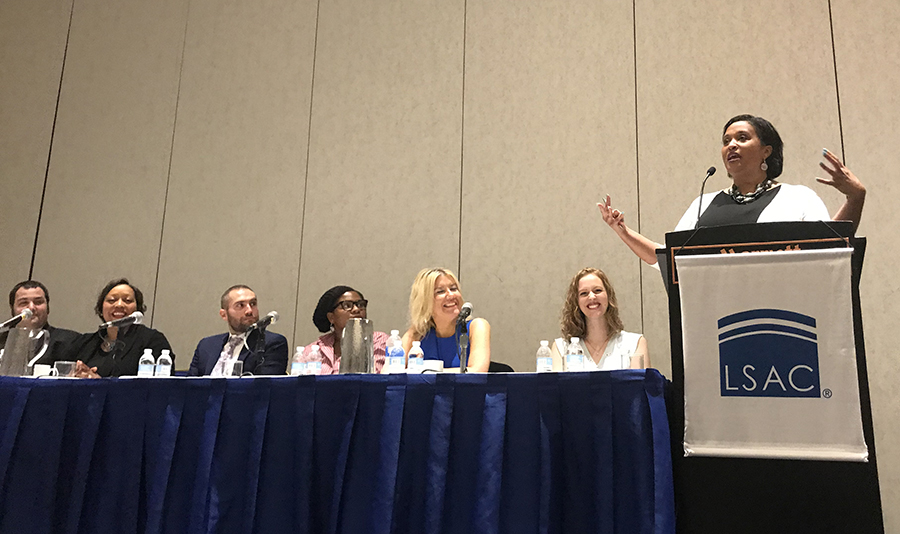 Tonya Gaskins, Assistant Dean of Career and Professional Development, moderated the panel "What Do Lawyers Do" at the Law Schools Admissions Council DC Forum on Saturday, July 20, 2019. 
The panel was described as: "Attorneys representing a diverse cross-section of practice areas will serve as panelists to discuss career opportunities in the legal profession. Panelists will describe their career paths and their day-to-day work, and offer insight into the skills needed to represent clients effectively. This panel will be especially helpful if you haven't had the opportunity to interact with or ask questions of practicing attorneys".
John "Jack" Vivian '17 served as a panelist discussing federal judicial clerkships.