July 15, 2019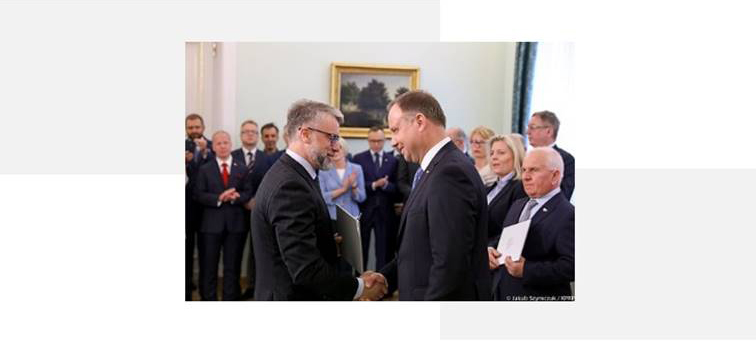 CUA Law alumnus and BOV Member Rafal Kos, PhD, LL.M. was appointed to the Jury of the 17th edition of the Presidential Economic Award.
The Presidential Economic Award is an economic distinction, granted once a year by the President of the Republic of Poland. Within the fifteen editions the competition changed its form, however the aim of granting the Award until today remains the same – to support Polish entrepreneurs and support the best ones. This distinction honors the best economic entities in the country, which contribute to the development of the Polish economy, promote Poland on the international arena and constitute a model for other companies.
On October 19, 2018, Dr. Kos received the Distinguished Recent Alumni Award from the Columbus School of Law.