July 03, 2019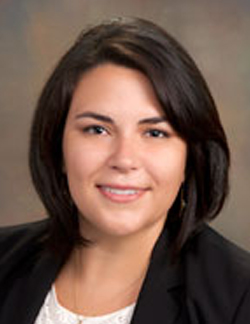 On Thursday, June 13, the Law School's Assistant Dean for Student Affairs and Dean of Students, Katherine Crowley, presented at the annual conference of the National Association for Law Student Affairs Professionals (NALSAP). Assistant Dean Crowley presented with Managing Director of Fringe Professional Development, Rachael Bosch, on coaching techniques for law students. Their program, Coaching Our Students to Success: Understanding and Utilizing Coaching Techniques, reviewed various coaching models rooted in neuroscience and debunked some of the most common coaching myths. The conference, reportedly the largest gathering ever of law school student affairs professionals, was held at American University Washington College of Law.
Since its founding in 2016, NALSAP has grown to support more than 480 professional members, 95 institutional members and expanded to include members from Canadian law schools. NALSAP hosts a national conference each June and supports an international online community of members sharing ideas, questions, information, and resources relating to law student affairs.
Assistant Dean Crowley also serves on NALSAP's Awards and Recognition Committee.