May 29, 2019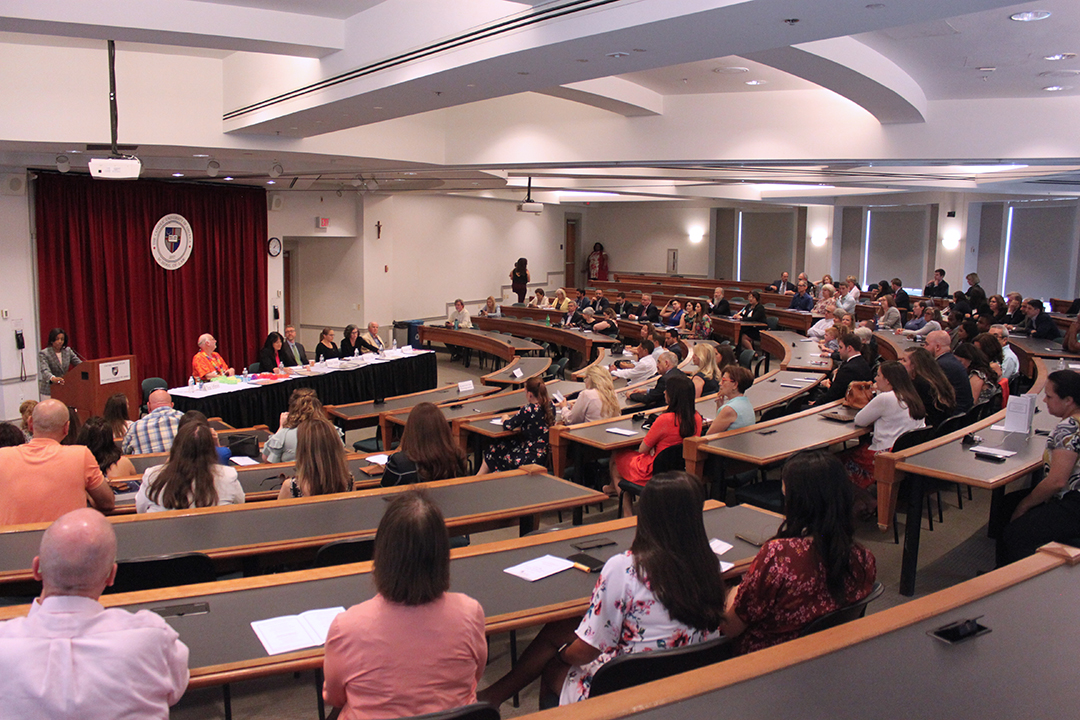 The Institutes and Special Programs Certificate Ceremony, held on May 23, in the Rev. William J. Byron S.J. Auditorium, invited graduates of the five certificate-issuing Institutes, as well as their guests, to celebrate their achievements.

Certification from these Institutes - the Comparative and International Law Program, the Compliance, Investigations, and Corporate Responsibility Program, the Law and Public Policy Program, the Law and Technology Institute, and the Securities Law Program - endorses the student as a graduate who offers employers a level of subject mastery that is significantly beyond that which may be learned in the general J.D. curriculum.

"These programs give students the opportunity to tailor their legal education to meet their career goals and also to distinguish themselves as especially practice ready in their chosen areas of interest. Admission into one of the Law School's certificate programs represents the most rigorous, specialized legal education offered at CUA Law...Today, we recognize the accomplishments of 34 of our graduates who have not only completed the requirements for their J.D. degrees, but also the requirements for a certificate," Dean Regina T. Jefferson said.

After the Dean's welcome remarks, the director of each program spoke of their pride in this year's graduates and discussed their accomplishments.

"Our Institute is dedicated to preparing our students for an increasingly globalized world. Many of the CILI students participated in either or both the International Business and Trade Summer Law Program in Cracow and the International Human Rights in Rome," Professor Geoffrey Watson said.

"All four of our Compliance, Investigations & Corporate Responsibility Program winners are evening division students who managed to do really well in law school, while holding demanding jobs. They began taking courses in these areas before our certificate program was a reality," Professor Sarah Helene Duggin said.

"The Law and Public Policy Program is unique in that students don't specialize in a subject matter, but, rather, they think about policy. This is one of the reasons why students come to Washington, D.C.," Professor Roger Colinvaux said, who is completing his fifth year as the director of the Law and Public Policy Program. Colinvaux spent a few minutes summarizing the projects his students created this year that tackled such issues as water resources, food insecurity and overproduction, child support payments, the opioid epidemic, animal welfare, and student debt. Professor Colinvaux recognized Ashley Greaf and Sandra Cecilia Sawan Lara with the Dulin Haynes Fellowship for their dedication to public service.

"Your loved ones have gained a practical understanding of how the securities industry works. This is acquired by participating in one or two requisite externships. Examples include the Securities and Exchange Commission, the Commodity Futures Trading Commission, and the Financial Industry Regulatory Authority," Professor David Lipton said.

"I am confident that each of you has a fruitful legal career ahead and I look forward to watching your transformation from law students to lawyers," Professor Elizabeth Winston said on behalf of her and Professor Megan La Belle, both co-directors of the Law and Technology Institute.

Following the certificate ceremony, the graduates and their families celebrated with a reception in the Law School atrium.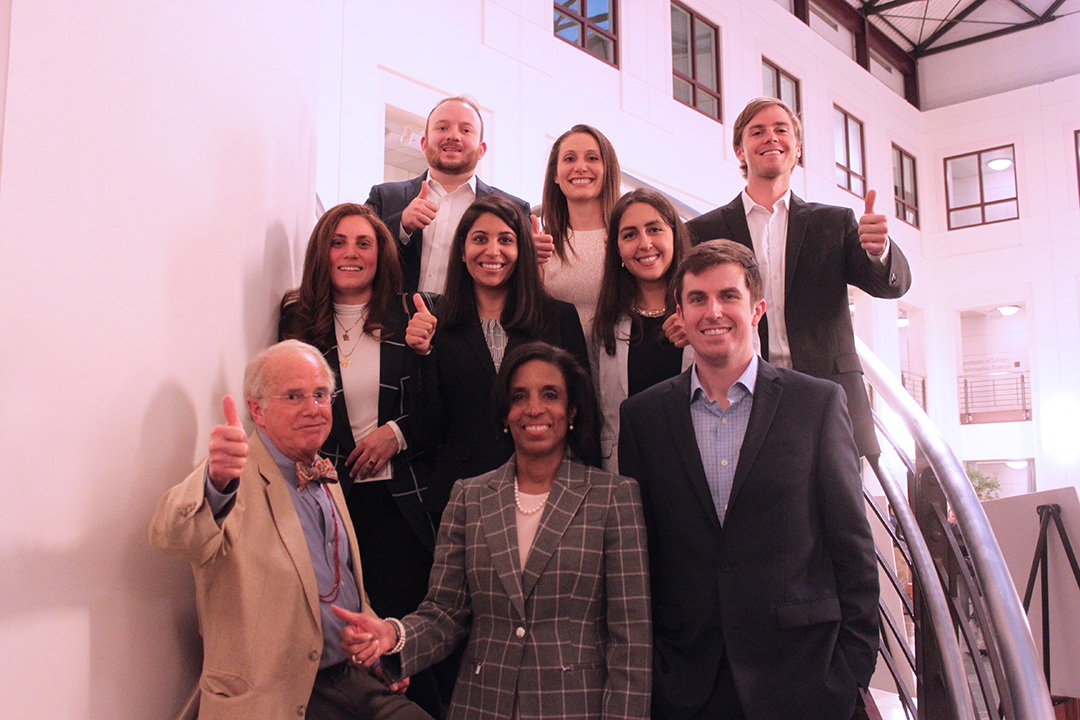 Securities Law Program Certificate Recipients
Kevin Francis Boyle Jr., B.A.
Aliza Sherin Dominey, B.A.
Gabriella G. Giannini, B.S.
Joseph Daniel Moran, B.S.
Kevin O'Connell, B.S.
Nina Shallal, B.A.
Diana M. Alsabe, B.A.- Concentration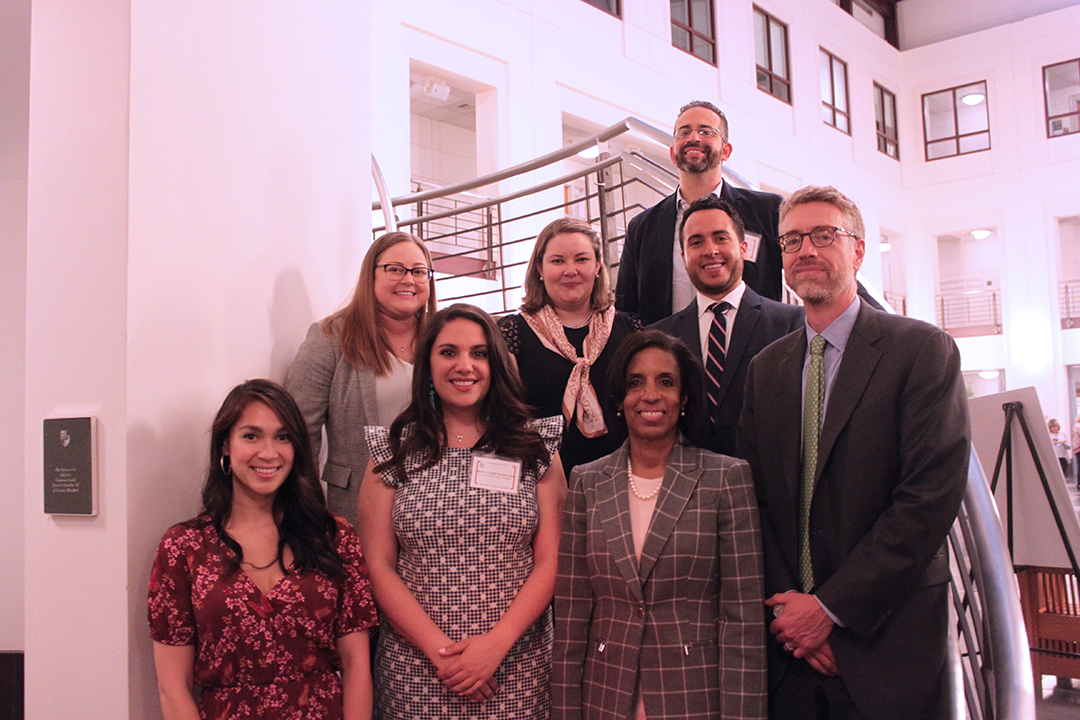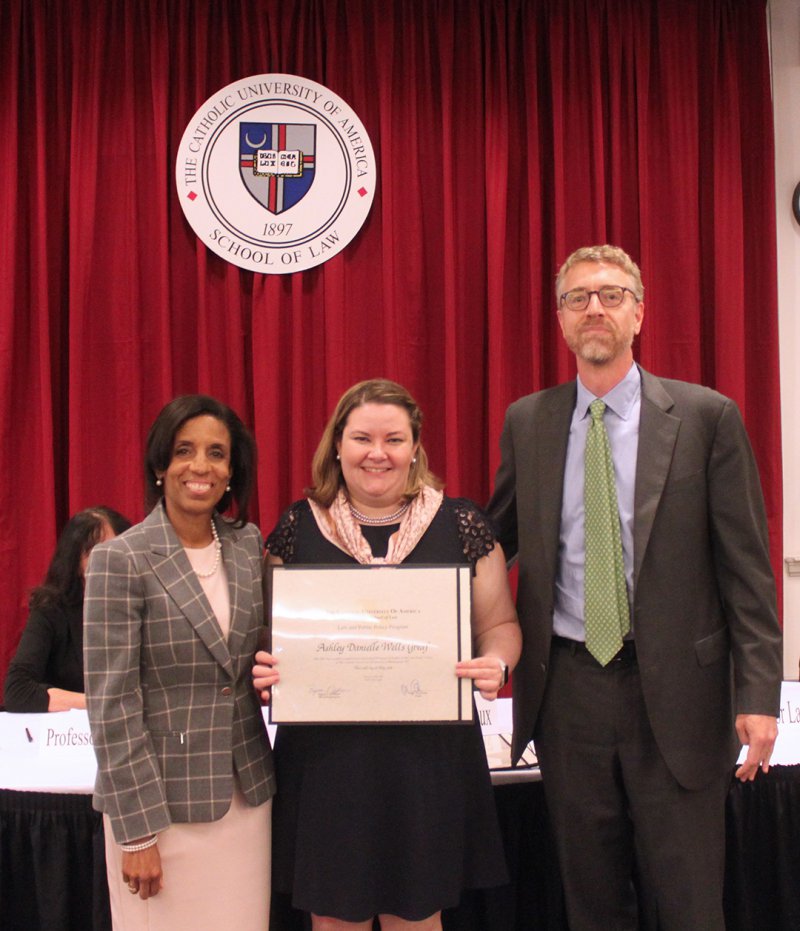 Law and Public Policy Program Certificate Recipients
*David T. Brown, B.A.
Andres A. Cruz, B.A., M.P.P.
Ashley Danielle Wells Greaf, B.A.
Brittany N. McNurlin, B.S.
Oscar Medelius, B.A.
Kieran Lillian Reilly, B.S.
Sandra Cecilia Sawan Lara, B.A.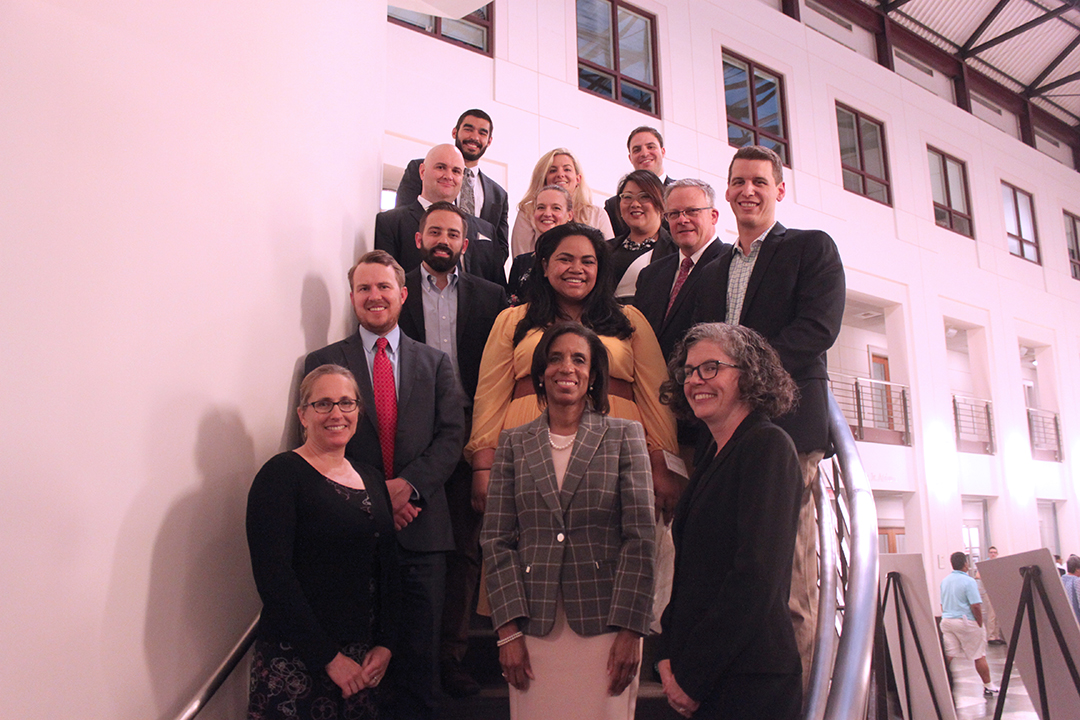 Law and Technology Institute Certificate Recipients

Paul A. Boulette, B.S.
Cynthia Chang, B.A.
Andrew Jackson Coley, B.A.
Tiare-Tiave Tualagi Fa'atea, B.A.
Bret Hayes, B.S.
William David Holloway, B.A.
Jeremy Reed Kelly, B.A., Ph.D.
Bart Harris Lambergman, B.A.
**Adriane Michèle Rapp, B.A.
Paul W. St. Clair, B.A.
Benjamin P. Volpe, B.A., M.P.S.
Tamara Sackman West, B.S., M.A.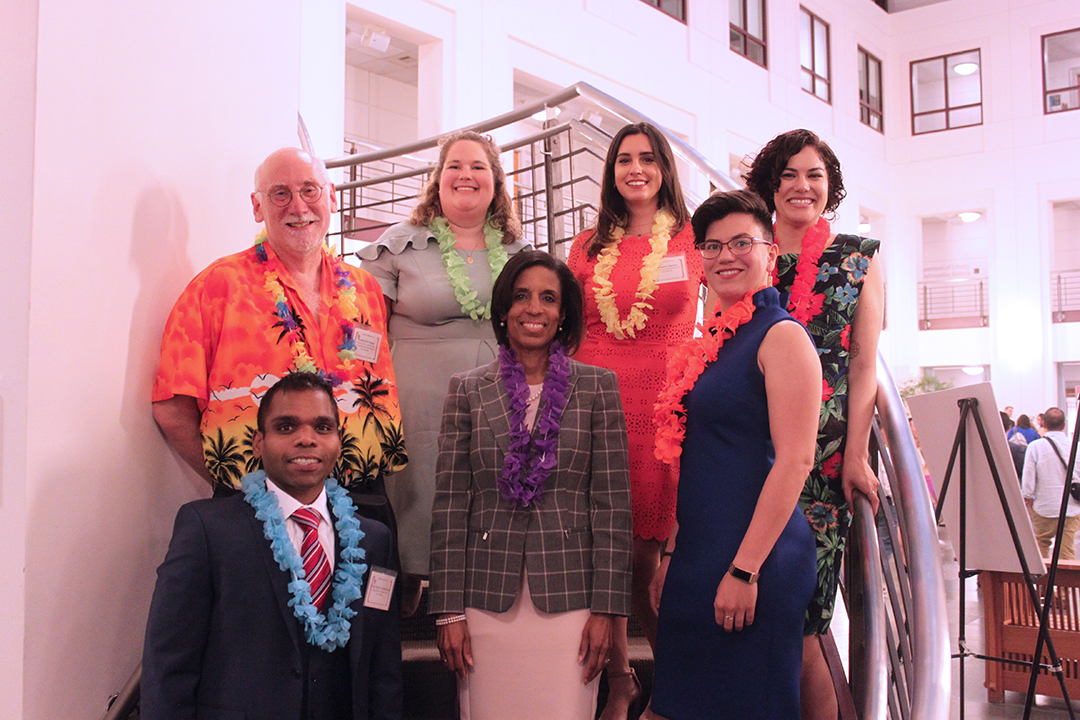 Comparative and International Law Institute Certificate Recipients

**Arun Xavier Arokiaswamy, B.A.
Laura A. de la Torre, B.A.
Rebecca M. DeVerter, B.A., M.A.
Alessandra Marsico, Laurea Triennale
Lydia Anna Pappas, B.A.
David Rankin Porter Jr, A.B.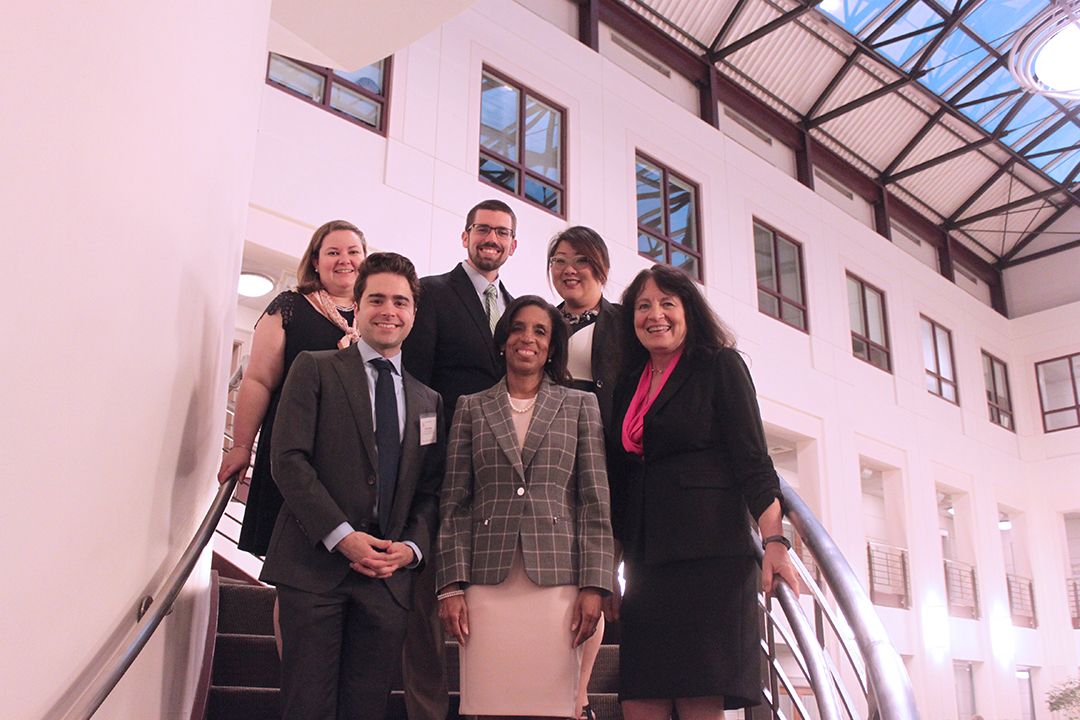 Compliance, Investigations & Corporate Responsibility Program
Patrick Arthur Burke, B.A.
Cynthia Chang, B.A.
Michael Dillon, B.A.
Ashley Danielle Wells Greaf, B.A.
*Degree conferred October 2018
**Degree conferred January 2019