May 31, 2019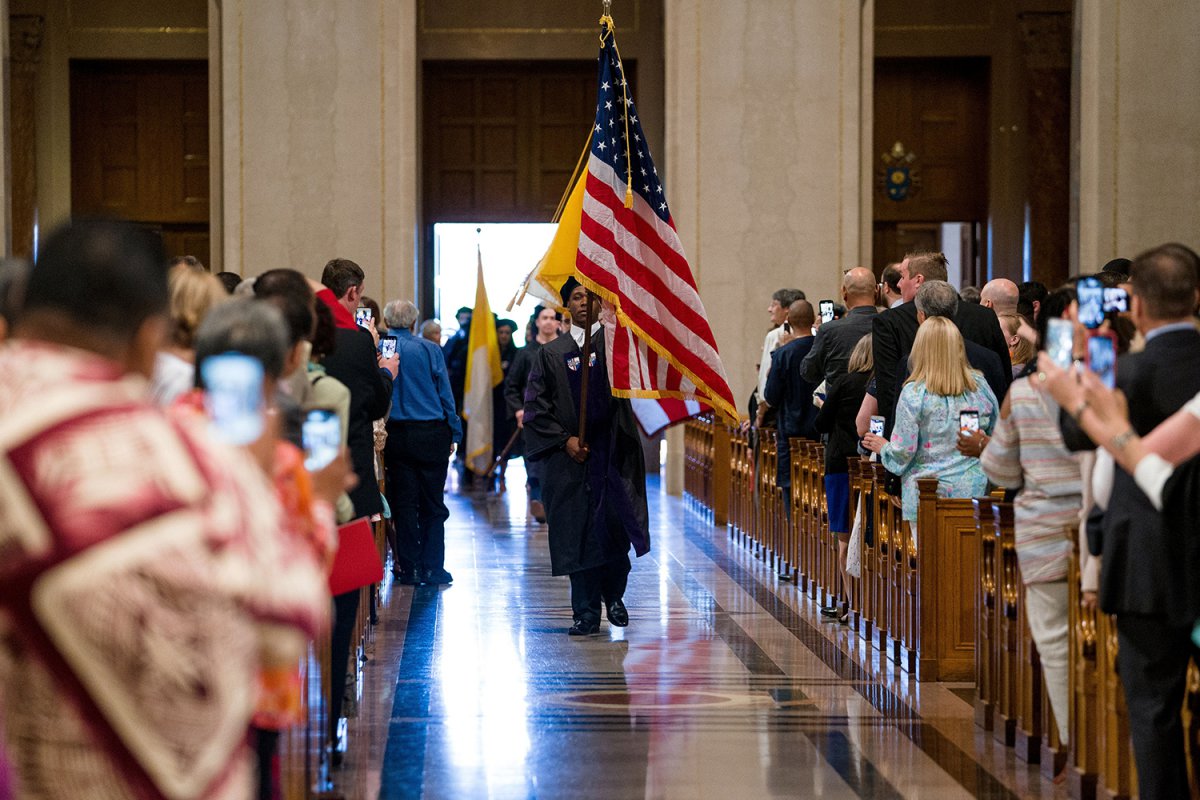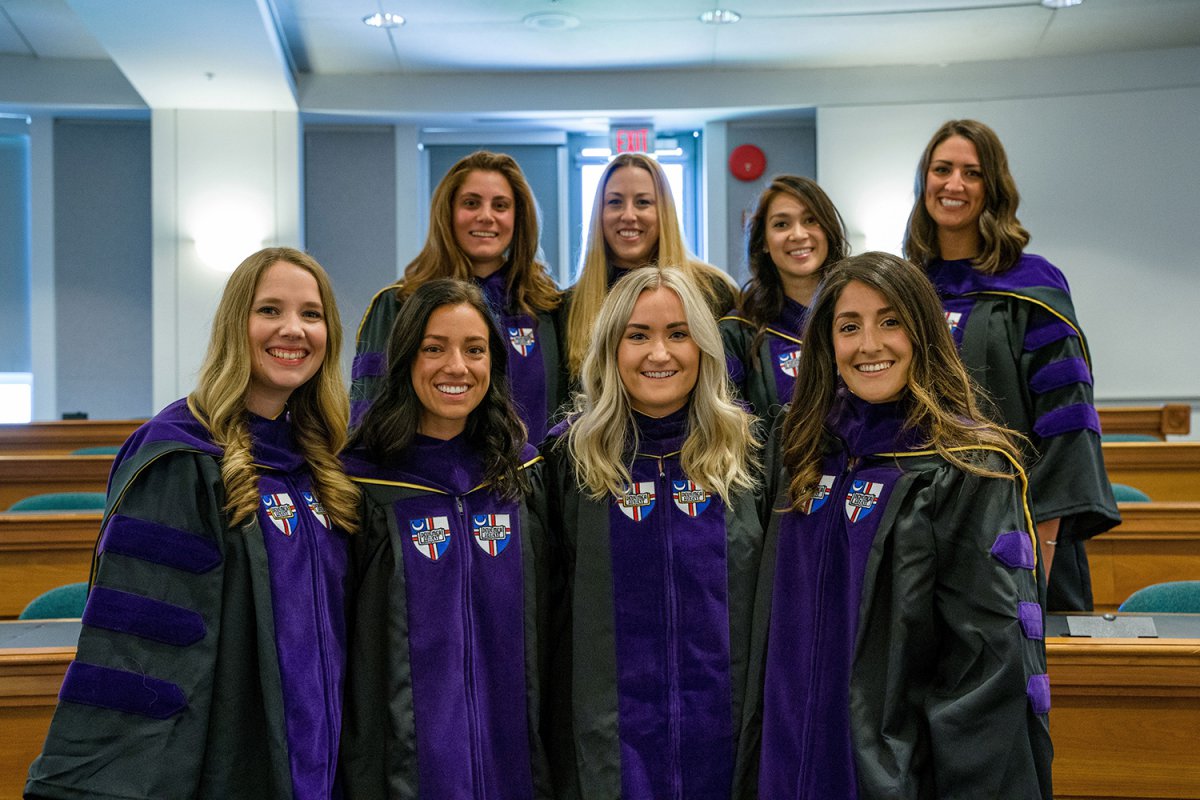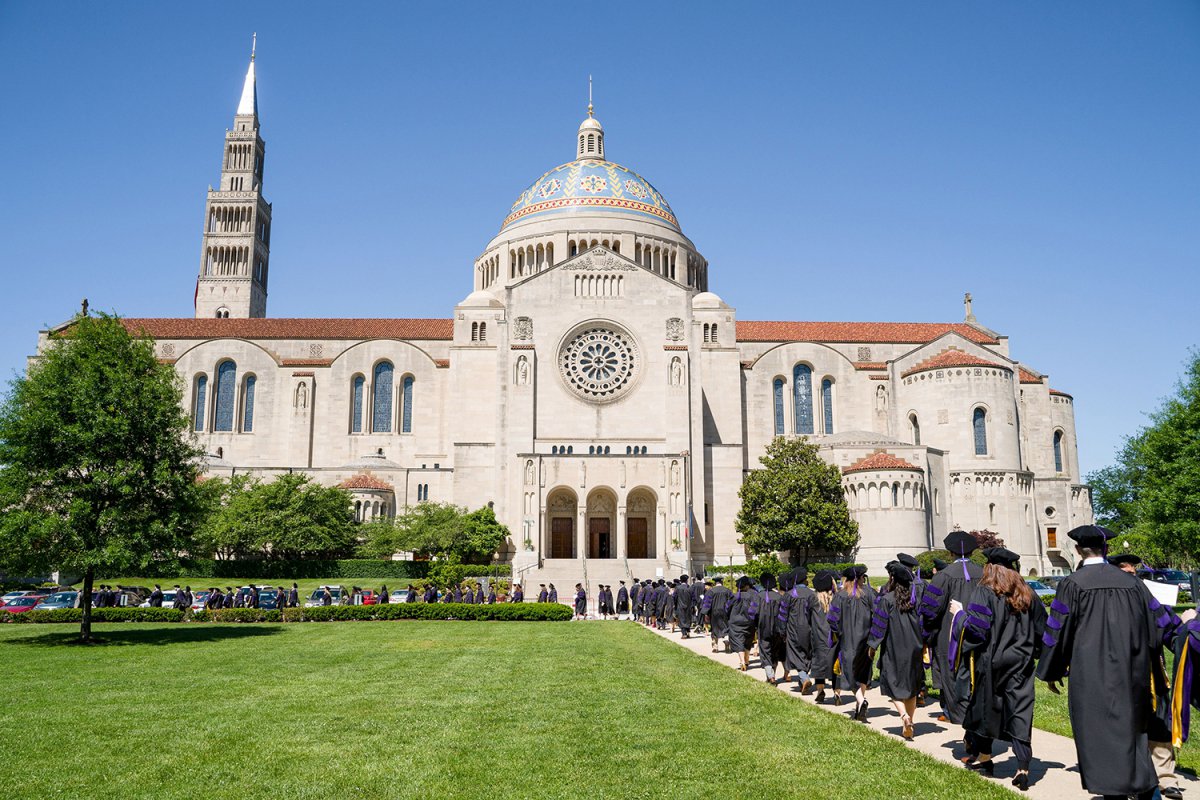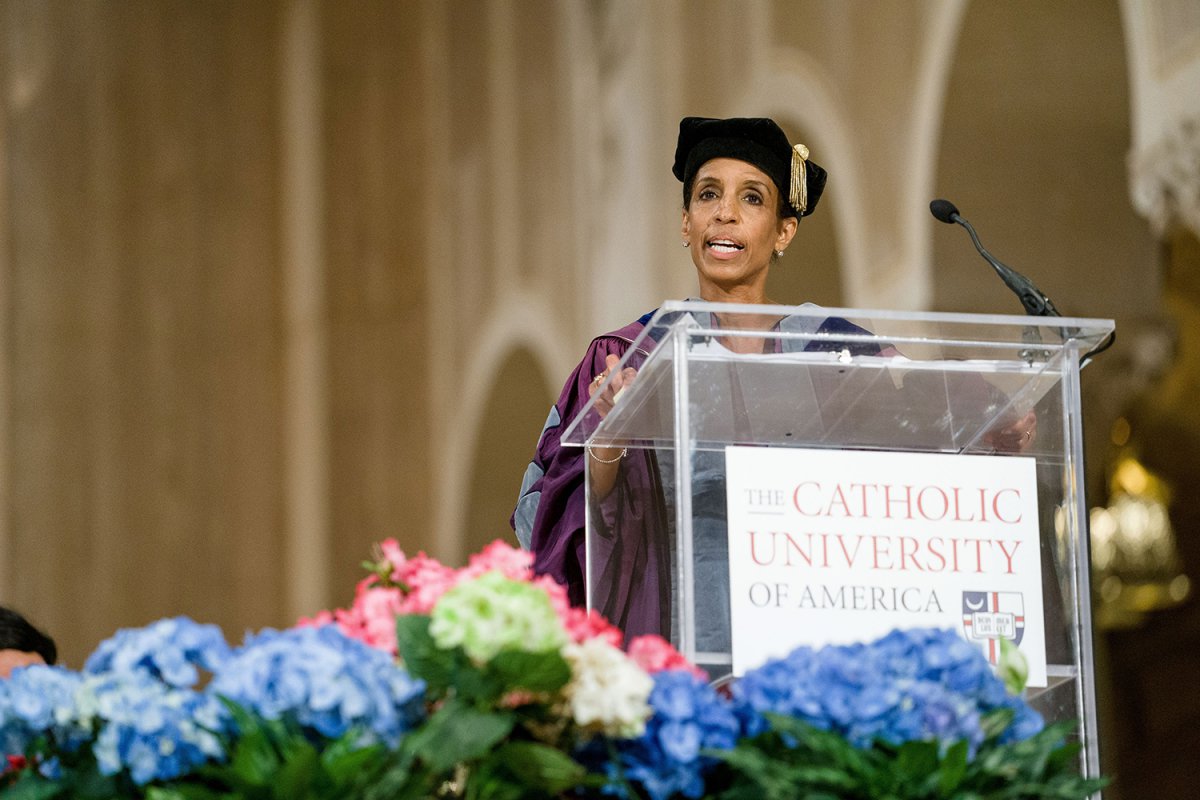 New graduates emerged strong and confident on May 24, as students concluded their law school careers to the cheers of family and friends during the Law School's 130th Commencement at the Basilica of the National Shrine of the Immaculate Conception in Washington, D.C.

CUA Law Dean and Professor Regina T. Jefferson addressed the graduating class. "At CUA Law School, you have learned to be lawyers in a very special and nurturing community. A community distinguished by a mission, committed to affirming the dignity of each person, caring for the poor and the neglected, and seeking justice rooted in the common good. These aims and goals are at the core of our identity as an institution, and influence both our academic programming and our culture. These same aims and goals, accordingly, are at your core, and will help define the types of lawyers that you ultimately become."

Willie Burden, Student Bar Association President and a member of the graduating class, presented Professor Mary G. Leary as Faculty Marshal. He noted, "We have selected Professor Leary to lead us today to recognize her unwavering support. On behalf of our class, thank you for everything that you have done for us."

Burden also introduced classmate Sandra Sawan Lara, who gave the address on behalf of the graduates. Lara graduated from the University of South Florida. She served as co-president of the Law and Public Policy Student Association, staff member on the Journal of Law and Technology, and served as an officer in the Latin American Law Students Association. In her remarks, Lara reminded students that this day and speech is about them. "These last years, we were thriving. We pushed boundaries, we broke cliques, we picked new seats in classrooms, we spent our spring breaks writing, we traveled the world, some of us had kids, some of us got married, a few of us got pets, one of us even fostered and saved countless animals. That's the story we need to remember."

The commencement address was offered by The Honorable William T. Newman Jr., chief judge on the Circuit Court of Arlington County. Judge Newman grew up in Arlington, Va., and earned his J.D. at The Catholic University of America Columbus School of Law in 1977, after studying theater and political science as an undergraduate at Ohio University. Since 1993, he has been a judge of the Commonwealth of Virginia's 17th Judicial Circuit, covering Arlington County and Falls Church. In 2003, he was named Chief Judge. Washingtonian magazine has named him one of the best trial judges in the area. He is also an accomplished actor who has appeared on stage and screen. Judge Newman has been a member of the Law School's Board of Visitors since 2016, and in 2003 was awarded an Alumni Award by the Black Law Students Association. In 2017, he was given the Distinguished Alumni Award.

After conferral of the degree Doctor of Humane Letters, honoris causa, by John Garvey, President of The Catholic University of America, Judge Newman urged graduates to defend the current state of the judiciary. "It is time, my fellow alums, to not just re-tie justice's blindfold for her, but to do all we can to help her keep it snug and in place...Your generation can make things happen like few I've ever seen; like few, in fact, we've ever had in this country."

"Your level of passion, your understanding of social media, your ability to mobilize, and your willingness to stand up and fight- especially for a noble cause has been matched by only a handful of generations in America. Certainly mine tried, especially during Civil Rights and Vietnam. But yours actually does...it makes a difference. And it continues to do things that make me stand in awe at your collective power…And I believe too that if I plant some seeds today ... Such as the idea that the future of our judiciary, if not our country Is under attack…yet, most of all, I bring it up because the world you see out there is about to become yours. And only you can determine what kind of world it will be."

"All of you; I urge you. Go out there and do what God put you on this earth to do," he concluded.
Professor Leary introduced the class of 2019 candidates, with conferral of the degrees by Dean Jefferson and President Garvey. 103 successful J.D. candidates received their diplomas. There were also 2 LL.M. graduates in January, 2019, and 3 LL.M. graduates in October, 2018.
At the end of the ceremony, the Law School's newest alumni and hundreds of families and friends streamed out of the Shrine and back to the law school for a reception on the lawn.