May 22, 2019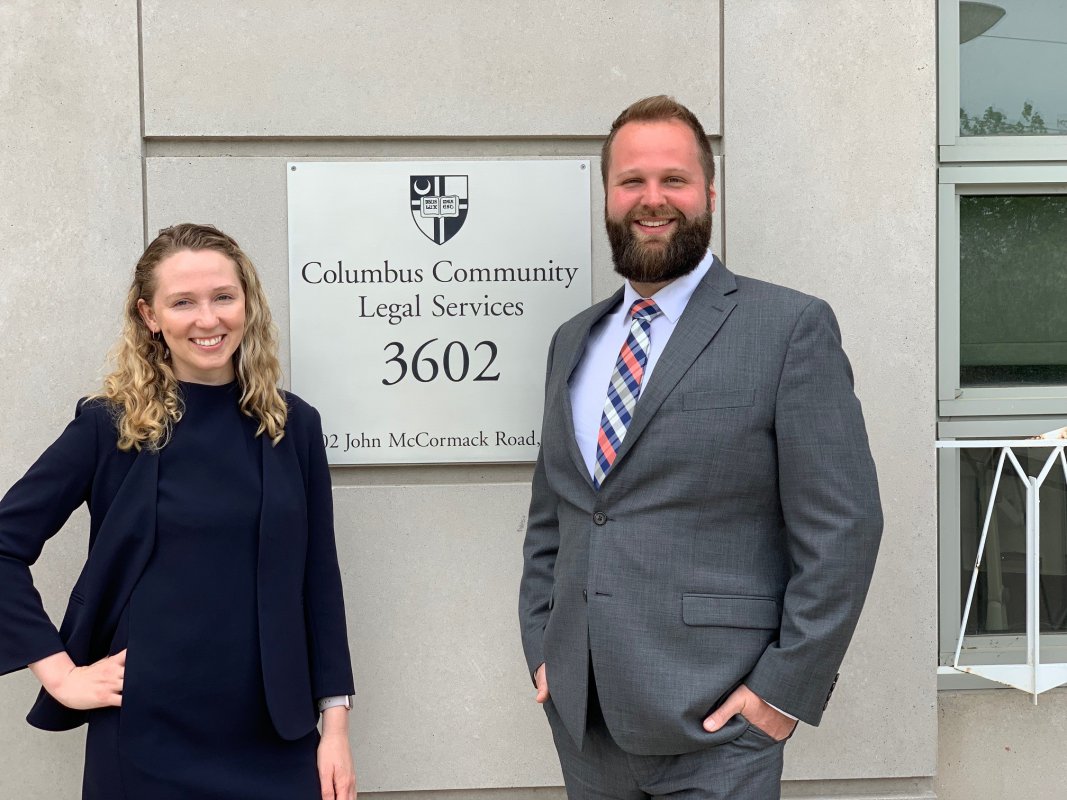 Haley Hoff (L) and Sean Grafton (R)
CUA Law Columbus Community Legal Services students Haley Hoff (3L) and Sean Grafton (3L) represented a young girl who obtained predicate orders for Special Immigration Juvenile Status. The girl's father tragically died in Guatemala when she was only two-years-old. She lived with her grandfather until he became ill and could no longer care for her. She moved between different extended family members and her paternal uncle physically and emotionally abused her. With nobody to turn to, she made the decision to flee Guatemala on her own in search of a home in the United States with her mother and stepfather.

Haley and Sean worked with the girl and her stepfather to petition for joint legal and physical custody together with the girl's mother. They also persuaded the Prince George's County Circuit Court to make findings of fact that it was not in the girl's best interest to return to Guatemala. The Court orders will allow the girl to petition the government to remain in the United States.

The girl was deeply appreciative of the work her students attorneys who were supervised by Paul Kurth and Catherine Klein. She is grateful for the opportunity to go to school and stay in the United States with her mother and stepfather.
Related News