May 20, 2019
CUA Law Dean
Regina Jefferson
Honored as the new University Marshal (Mace Bearer) during The Catholic University of America's 130th Commencement Ceremony.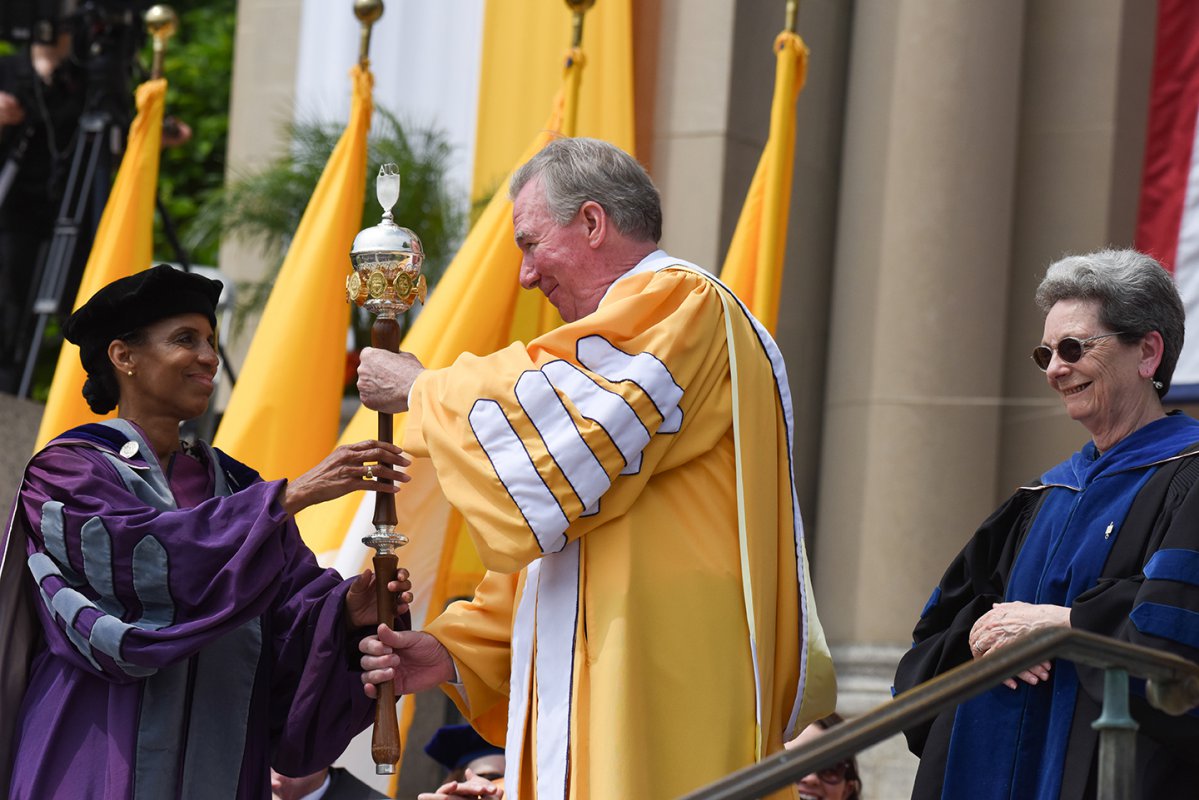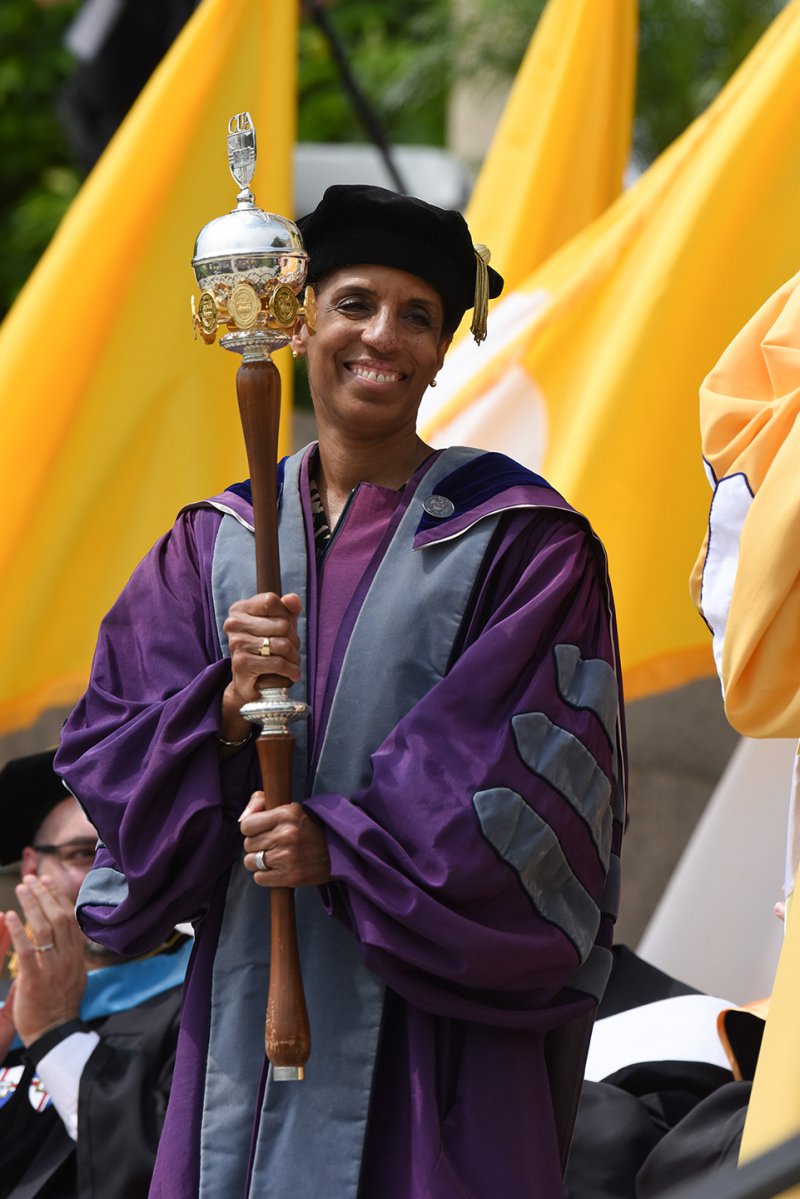 Dean Regina Jefferson succeeds Dr. Thérèse-Anne Druart, who has led every faculty procession for the past 15 years at the University's Commencement Ceremony, as the University Marshal. Dean Jefferson was handed the University Mace by President John Garvey to lead the faculty from The Catholic University of America's 130th Commencement Ceremony.
Dean Jefferson joined the CUA faculty in 1992. She served as the Associate Dean for Academic Affairs in 2000 and 2001. In May 2018, she was named Interim Dean of the Columbus School of Law. Her service as Dean began on August 1, 2018. She will be stepping down as Dean on June 30, 2019, and will return to the CUA Law faculty.
The University conferred approximately 1,620 bachelor's, master's, and doctoral degrees during the ceremony. The Columbus School of Law Commencement, traditionally held inside the Basilica of the National Shrine of the Immaculate Conception, is scheduled to take place at 11:00 a.m. on May 24. Judge William T. Newman Jr., chief judge for the Arlington Circuit Court of the 17th Judicial Circuit in Virginia, will be the principal speaker for the ceremony.
University Mace
The academic mace, or scepter, was used during the early days of universities to lead faculties in official ceremonies. It also served as a reminder for order during classes. The current mace was the gift of an anonymous donor for the University's centennial celebration in 1987. It was designed by Spanish silver designer Jose Barata Y Barrera and constructed by the Stieff Company in Baltimore. The mace is constructed of sterling silver with gold ornamentation and American walnut for the staff. The University seal appears on the top of the mace. Symbols of the nine schools that existed at the University during the time of the centennial appear around the center.