May 08, 2019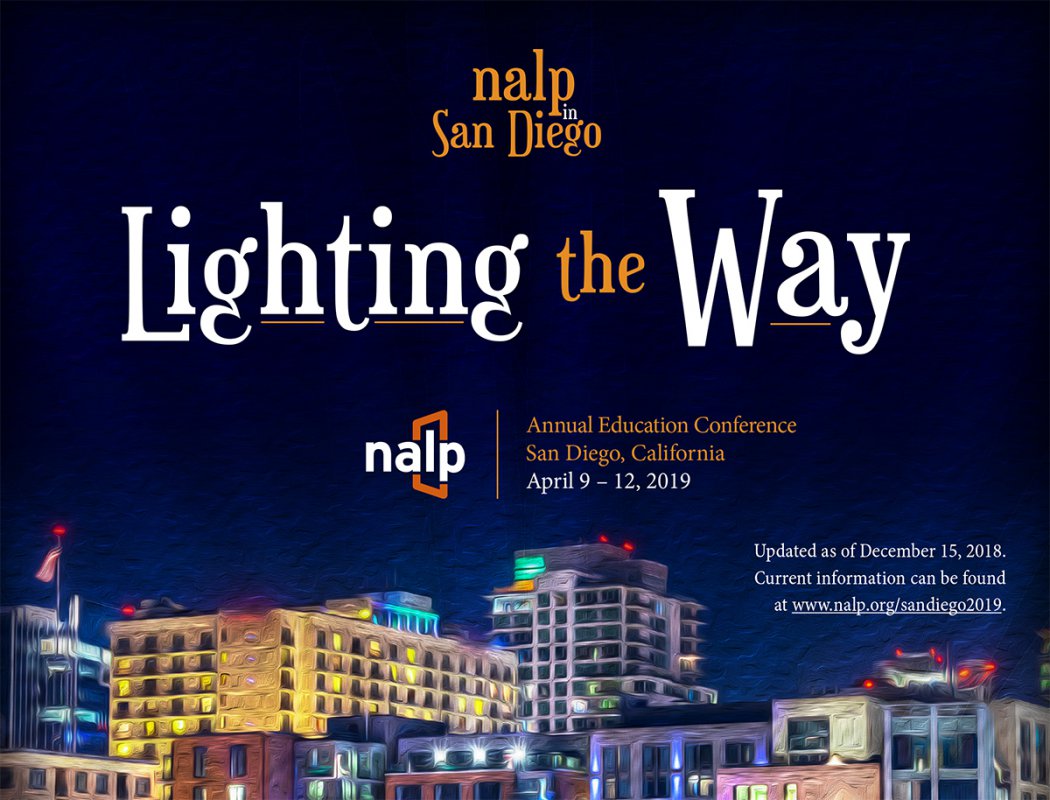 On April 10, 2019, Assistant Dean of Career and Professional Development Tonya Gaskins presented at the National Association for Law Placement's Annual Education Conference in San Diego, California. The Annual Education Conference is the largest, most comprehensive, and well-respected educational program in the law placement profession. The programming offered covers all areas of the profession from recruiting and career counseling to professional development, diversity and inclusion, and more. Specific sessions target the current challenges members face in a changing legal environment, including issues in lateral hiring, lawyer wellness, ABA protocol updates, coaching, and managing summer programs.
Assistant Dean Gaskins' presentation was entitled
"Know, Connect, and Help! Establish and Maintain Positive Relationships with Evening Students."
The program description is as follows:
As enrollment increases, so does the desire to attract and retain the best and the brightest. Increasingly, many of the best and brightest are located in the often-overlooked evening program. How do you get to KNOW the evening students when they have so many demands on their time? How do you CONNECT with them on a meaningful level? What can you do to ensure you HELP evening students satisfy their employment goals since many are pursuing a law degree to shift careers? Participants will learn how to do all of these things through programming, creative outreach plans, and tracking systems.


Assistant Dean Gaskins was also named a NALP Vice Chair for the Lawyer/Law Student PD Collaboration workgroup.