May 02, 2019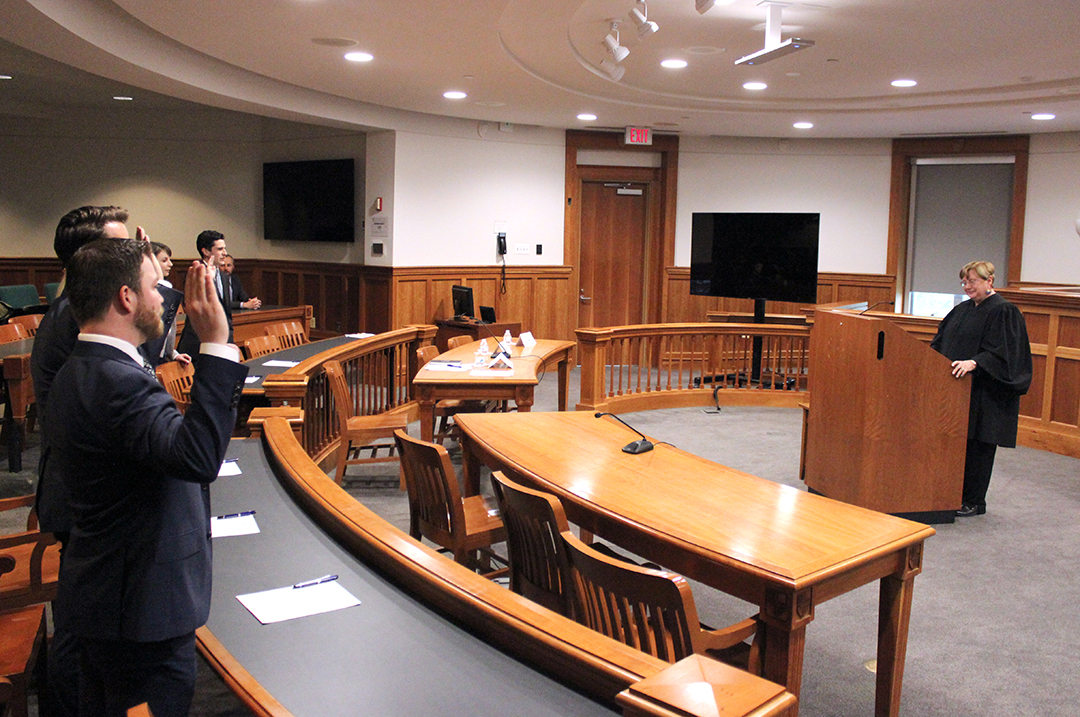 Due to the government shutdown, D.C. was delayed in certifying admission for many of the July 2018 bar takers and was also forced to cancel its formal swearing-in ceremony. Bryan McDermott '12, Director for Academic Affairs, organized a ceremony at The Catholic University of America Columbus School of Law to provide CUA Law's recent graduates the opportunity to partake in a swearing-in ceremony (as opposed to taking the oath in front of a notary at the closest bank).
On May 1, 2019, five recent graduates (Alexander Mansfield, Amanda Sitrone, Breck Story, Anne Starke, and Tim Stecker) of CUA Law returned to campus to take part of a D.C. Bar Swearing-In Ceremony held in the Walter A. Slowinski courtroom. The Honorable Louise G. Scrivener '75 was present to administer the oath.
The ceremony opened with a welcome from Dean Regina T. Jefferson, and Bryan McDermott introduced the Honorable Louise G. Scrivener. Judge Scrivener then swore in the five candidates. Marissa Chevalier from Columbus Community Legal Services was onhand to notarize the paperwork for the newly sworn in alumni. Following the ceremony there was a reception in 220 for the newest members of the DC Bar and their family and friends.