April 15, 2019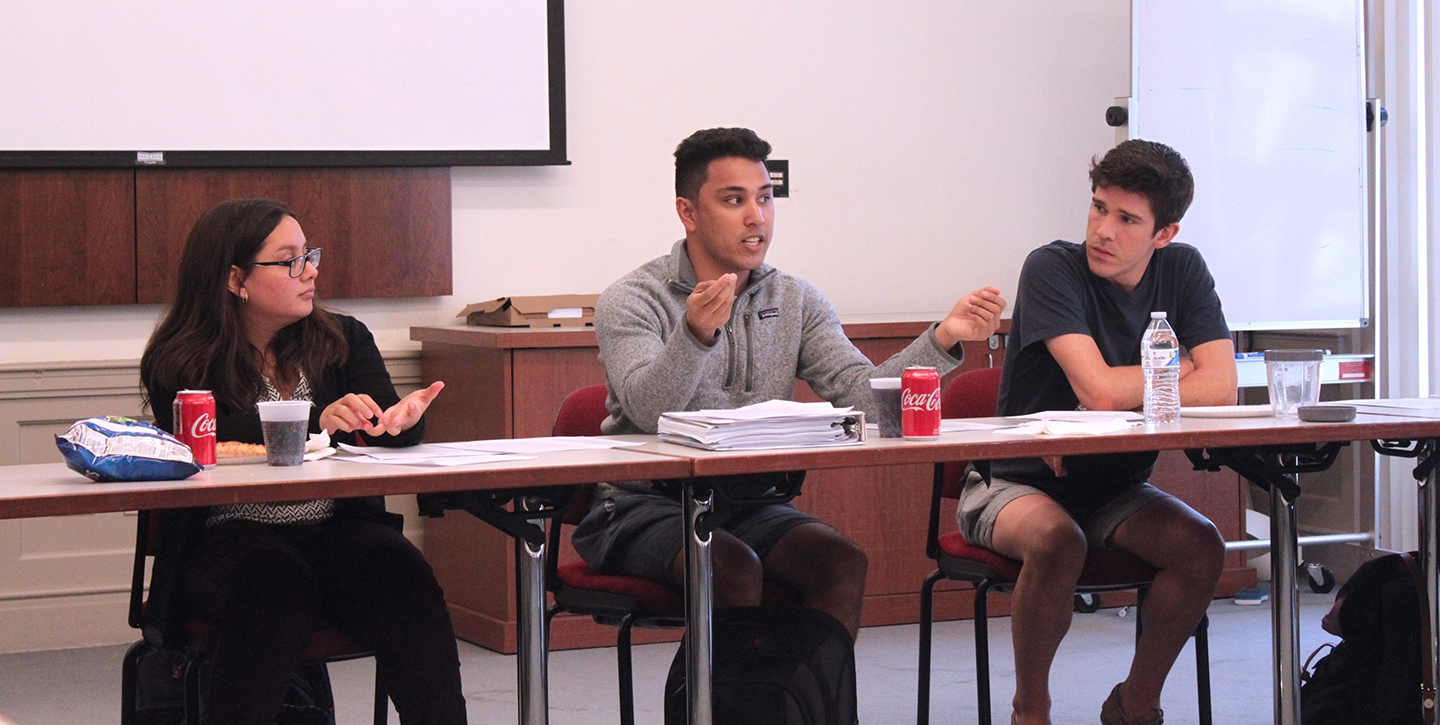 On April 10, 2019, The Immigration and Refugee Interest Society presented The State of the Border event. CUA Law students Daniel Enos (2L), Maria Lino Callao (2L), Alex Cattigay (2L) shared their observations from a service trip to Las Cruces, New Mexico, over spring break. All three students previously participated or are currently enrolled in the Immigrant and Refugee Advocacy Clinic [IRAC]. Professor Stacy Brustin and Sister Ruth Harkins also discussed their experiences.

The group provided legal services assistance to Catholic Charities of Southern New Mexico. The legal staff at Catholic Charities consists of two attorneys, two Board of Immigration Appeals representatives, and a paralegal. Catholic Charities is the only non-profit immigration legal services provider in all of southern New Mexico - an area covering thousands of square miles. Students conducted legal research, worked on immigration waiver applications, and organized evidence packets. In addition, students accompanied Catholic Charities attorneys to El Paso Immigration Court, met with community organizers working in an interfaith coalition along the border, visited the Otero Detention Facility for men in Chapparrall, New Mexico, and worked with families recently released from ICE detention who are making their way to reunite with friends and relatives in other parts of the country.

During the event, the students discussed family separation, wealth disparities around the border, and how decisions are made in different detention centers. Enos stated that the goal of the trip was to create lasting partnerships, as well as providing an educational element for students. The Clinic will be working remotely with Catholic Charities of New Mexico next fall.

The group also discussed that New Mexico can sometimes get lost in the immigration shuffle, and there is a large need for legal services. The Refugee Interest Society would like to provide more advocacy training events and additional service trips for students.